Fr. John L. Lippold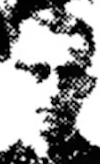 Retired in 2009. The Archdiocese learned in 10/2010 of an allegation that Lippold had abused a girl, age 16, over a two-year period in the late 1960s, while assigned to Saints Phillip and James Parish. Lippold allegedly became involved with the girl and her family after her father died, and told her to call him "Daddy" after the first incident. His accuser said she saw Lippold try to lift the shirt of another girl, who slapped his hand. The Archdiocese notified police who told them not to pursue an investigation or contact Lippold during the police investigation. In 4/2011 the investigation stalled; the Archdiocese was allowed to talk with the accuser and with Lippold, who denied the allegations. He was removed at that time. Died 1/27/2016. In 2017 another woman reported abuse by Lippold, in the 1960s when she was age 11 and a student at a Frederick MD parish. Included on the archdiocese's list of accused (which erroneously shows a death year of 2014). Included in the 4/5/2023 MD Attorney General's Report (also with a wrong death year).
---
Return to main database page. See abbreviations and posting policy. Send corrections.
Our Database of Publicly Accused does not state or imply that individuals facing allegations are guilty of a crime or liable for civil claims. The reports contained in the database are merely allegations. The U.S. legal system presumes that a person accused of or charged with a crime is innocent until proven guilty. Similarly, individuals who may be defendants in civil actions are presumed not to be liable for such claims unless a plaintiff proves otherwise. Admissions of guilt or liability are not typically a part of civil or private settlements. For more information, see our posting policy.