Fr. William J. Migliorini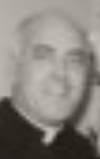 The archdiocese announced on 11/4/2019 that it was adding Migliorini to its list of accused clergy. A first accuser came forward to the archdiocese in 1995, alleging abuse as a child by Migliorini in the 1960s. In 2019 a second person alleged abuse by the priest while he was assigned to Shrine of the Sacred Heart 1965-1973. Migliorini died in 1992. Included in the 4/5/2023 MD Attorney General's Report. It shows that the 1995 report was by a man alleging abuse in the 1960s as a 13-year-old Sacred Heart altar boy. In 2002 the man said that the abuse, including rape, occurred over three or four years, starting when he was 11 or 12, and that it involved Migliorini and three other people, two of them priests. The 2019 report was by a woman who said that when she was a child in the late 1960s, Migliorini pushed himself against her and fondled her breasts.
---
Return to main database page. See abbreviations and posting policy. Send corrections.
Our Database of Publicly Accused does not state or imply that individuals facing allegations are guilty of a crime or liable for civil claims. The reports contained in the database are merely allegations. The U.S. legal system presumes that a person accused of or charged with a crime is innocent until proven guilty. Similarly, individuals who may be defendants in civil actions are presumed not to be liable for such claims unless a plaintiff proves otherwise. Admissions of guilt or liability are not typically a part of civil or private settlements. For more information, see our posting policy.