Fr. Jude S. Salus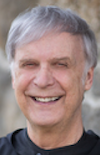 Accused in a lawsuit filed 11/17/21 of sexually abusing boy, age 14, in 1993-94, while assigned to Delbarton School. The boy was a Delbarton student. Salus taught religion at the school while assisting at area parishes on the weekends. He was later pastor for many years at Mt. Carmel in Cedar Knolls. In 11/21 he reportedly remained active at St. Mary's Abbey in Morristown, and as chaplain at Newton Medical Center and for the Filippini Sisters at Villa Walsh.
---
Return to main database page. See abbreviations and posting policy. Send corrections.
Our Database of Publicly Accused does not state or imply that individuals facing allegations are guilty of a crime or liable for civil claims. The reports contained in the database are merely allegations. The U.S. legal system presumes that a person accused of or charged with a crime is innocent until proven guilty. Similarly, individuals who may be defendants in civil actions are presumed not to be liable for such claims unless a plaintiff proves otherwise. Admissions of guilt or liability are not typically a part of civil or private settlements. For more information, see our posting policy.