Fr. Carl Maurice Sutphin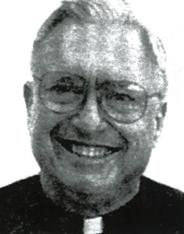 Accusation in 1991 that he abused one boy and possibly two 1964-1970. Report in 1994 that he abused two brothers, ages 10-11, years prior. Retired and faculties removed in 2/02. Arrested in 2003. Charges dropped in 7/03 due to CA Supreme Court ruling. Accused of abuse of 17 during 1958-78, per 2004 archdiocesan report. Ranked # 6 on archdiocesan list of 10 most prolific abusers, with 23 accusers. Named in several civil suits. Laicized 12/16/05, per personnel file released in 1/13.
---
Return to main database page. See abbreviations and posting policy. Send corrections.
Our Database of Publicly Accused does not state or imply that individuals facing allegations are guilty of a crime or liable for civil claims. The reports contained in the database are merely allegations. The U.S. legal system presumes that a person accused of or charged with a crime is innocent until proven guilty. Similarly, individuals who may be defendants in civil actions are presumed not to be liable for such claims unless a plaintiff proves otherwise. Admissions of guilt or liability are not typically a part of civil or private settlements. For more information, see our posting policy.