Fr. William D. Virtue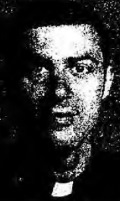 Accused in 2006 of abuse in the Joliet diocese in 1980-81. Not included on Joliet diocese's list of confirmed abusers released 4/09/06. Civil suit filed 5/06. Worked in Joliet, Rockford and Peoria dioceses. Joliet settled suit as of 9/07. Left Joliet and incardinated into Peoria in 1988. Peoria diocese removed his privileges in 2006. Canonical process pending 4/14. Joliet diocese agreed to release of personnel files 3/13 as part of settlement in Rudofski v Joliet & Bennett. Files released 4/30/14. On Rockford diocese's list 11/14/18. Noted to have been removed from ministry by Peoria and Rockford in 2/06. Per Joliet list updated 12/18, "on leave," canonical process still pending. On the Peoria diocese's list as of 2/20.
---
Return to main database page. See abbreviations and posting policy. Send corrections.
Our Database of Publicly Accused does not state or imply that individuals facing allegations are guilty of a crime or liable for civil claims. The reports contained in the database are merely allegations. The U.S. legal system presumes that a person accused of or charged with a crime is innocent until proven guilty. Similarly, individuals who may be defendants in civil actions are presumed not to be liable for such claims unless a plaintiff proves otherwise. Admissions of guilt or liability are not typically a part of civil or private settlements. For more information, see our posting policy.