Rev. Patrick Henry

Summary of Case: Henry was placed on leave by the Diocese of Cleveland in June 2007 after a complaint that he sexually abused a minor in the 1970s, prior to ordination. The Diocesan Review Board deemed the allegation credible, and the matter was forwarded to the Vatican. Henry worked at Boy's Town in NE prior to ordination; at least one man alleged that Henry abused him when he was a Boys Town resident. Henry also worked in the Omaha Diocese 1981-84, in Bolivia 1984-89, again in Omaha 1990-1992, and then in Peru. He transferred to the Diocese of Cleveland in 1994. His name was included on the Omaha archdiocese's list in November 2018. It notes that there was a report to Cleveland in 2008 of abuse in the 1970s-1980s. (It says his transfer to Cleveland was in 1997, but the Catholic Directory shows 1994.) Laicized, per the Cleveland diocese's list in June 2019.


Ordained: 1981|
Laicized: prior to 2019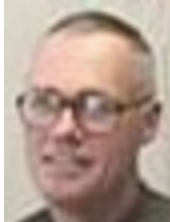 Start
Stop
Assignment
Town/Accusations
State
Position
Notes
1967

Boys Town

Boys Town

• An allegation surfaced in 2007 that Henry sexually abused a minor prior to ordination, in the mid-1970s. (Omaha World-Herald
January 19, 2008)

NE
House parent and lay social worker. This was prior to ordination.
1980

Sacred Heart

Norfolk
NE
Per news reports Henry worked here as a seminary intern in 1980. (Akron Beacon Journal
January 18, 2008)

1981

Omaha archbishop was Daniel Eugene Sheehan (1969-1993)

1984

St. Columbkille

Papillion
NE

Parish had a school with 206-241 students.
1984
1989
Cochabamba
Bolivia
Henry worked with the Maryknoll mission. (Plain Dealer March 6, 1995) He is not listed in the 1985 Directory.

1989

Ft. Wayne-Southbend bishop was John Michael D'Arcy (1985- )

1990

University of Notre Dame

Southbend
IN
Henry is indexed in the 1990 Directory as with the Maryknoll Foreign Mission. He is listed in the Ft. Wayne-Southbend IN diocesan pages as at Notre Dame.

1990

1992

St. Michael's

South Sioux City
NE

2/2, 3/3

Parish had a school with 243 students.
1990
1992

St. Cornelius

Homer
NE

This was a mission of St. Michael's in South Sioux City.

1992
1994
the Alteplano, near Lake Titicaca
Peru
Henry is not indexed in the 1993 Directory. A Patrick Henry, m.m., ordained in 1984 is indexed as with Maryknoll Foreign Missions in the 1994 Directory. No such person is indexed in the 1995 Directory. It may be the same Patrick Henry. News reports show him to have been in Peru during this time.

1994

Cleveland bishop was Anthony Michael Pilla (1980-2006)

1998

St. Peter's

Lorain
OH
2/3
Parish had a school with 553-620 students, and a CCD program with 323-374 students.
1998
2003

St. Mary's

Painesville
OH
2002
2003

St. Mary of the Immaculate Conception

Wooster
OH
2/2
Parish had a school with 223 students, and a CCD program with 352 students.

2003

Richard Gerard Lennon replaced Pilla as bishop (2006- )

2007

St. Christine's

Euclid
OH

1/1, 1/2

Administrator

Parish had a school with 188 students 2003-2004, but no school shown thereafter in the Directories. There was a CCD program with 71-50 students.
2007
2008

Henry is not indexed in the 2008 Directory.

He was suspended from ministry due to an accusation of child sexual abuse said to have occurred in the mid 1970s. (The Plain Dealer [Cleveland OH]
June 13, 2007)

2008
2009

Administrative Leave

Laicized sometime prior to 2019. (Diocese of Cleveland list, May 21, 2019)

Source: Official Catholic Directory (New York: P.J. Kenedy and Sons, 1982-2009)

Priests in a Parish: We use the following convention to show a priest's place among the clergy of a parish: 1/2 means that he is the first priest listed in the Official Catholic Directory (usually the pastor) and that there is a total of two priests at the parish. The shorthand 3/4 means that the priest is listed third on a four-priest roster. See our sample page from the Directory.

Note: The Official Catholic Directory aims to report the whereabouts of Catholic priests in the United States on January 1 of the Directory's publication year. Our working assumption is that a priest listed in the Directory for a given year was at the same assignment for part of the previous year as well. However, Kenedy and Sons will sometimes accept updates well into the year of publication. Diocesan clergy records are rarely available to correct this information. The Directory is also sometimes misleading or wrong. We have tried to create an accurate assignment record, given the source materials and their limitations. Assignment records are a work in progress and we are always improving the records that we post. Please email us with new information and corrections.

This assignment record collates Henry's career history as it is represented in the Official Catholic Directory with allegations as reported in the media. We make no representation regarding the truth of the allegation we report, and we remind our readers that the U.S. legal system presumes that a person accused of or charged with a crime is innocent until proven guilty. Similarly, individuals who may be defendants in civil actions are presumed not to be liable for such claims unless a plaintiff proves otherwise. Admissions of guilt or liability are not typically a part of civil or private settlements. For more information, see our posting policy.

This assignment record was last updated on May 27, 2021.