Trial and Error in One Man's Abuse Case

By Day Staff Writer
The Day [New London CT]
May 14, 2002

Even John Waddington's victory in court, which was effectively, but righteously, only a moral one, has been taken from him.

Now the former altar boy at Sacred Heart Catholic Church in Groton, who was 14 when he says he was raped by a priest there in 1978, looks to the state of Vermont as perhaps a final chance for justice.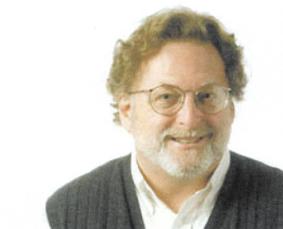 [Photo by] Steven Slosberg.
Last October, a U.S. District Court jury in Bridgeport unanimously awarded Waddington $850,000 in damages after finding that Charles Many, of Burlington, Vt., sexually molested Waddington at Sacred Heart, where Many was an Edmundite priest. Waddington said the assault occurred in Many's room at the rectory while the two of them were watching the movie, "The Exorcist."
Many left the priesthood in 1994, after allegations of molestation against him from Groton and a parish in Vermont were made public. Waddington filed the suit in 1996.
However, within weeks of the federal jury's award, U.S. District Judge Janet C. Hall, who presided over the brief trial, said she was considering a new trial based on the fact that she improperly allowed testimony about Many, who was representing himself.
In early November, Hall did order a new trial. The judge decided she should not have allowed testimony by Many that he had a three-year relationship with a 16-year-old parishioner while Many was a parish priest in Vermont, more than seven years after the alleged rape at Sacred Heart. Many testified that the relationship was consensual. He was responding to a question from Waddington's attorney about engaging in a homosexual relationship while a priest.
Waddington, now 38, twice-divorced and the father of four children, chose not to pursue another trial. He never collected any money from Many after the October trial, and had not expected to receive much. In late January, he reluctantly agreed to drop the lawsuit he had lived for since 1994, when he began placing ads in local newspapers asking if anyone remembered Father Charlie Many. He also solicited public response in parishes in Vermont and Canada where Many also served.
Waddington, a pipefitter at Electric Boat who lives in Groton, was heartened by news that a Vermont newspaper, the Burlington Free Press, published a lengthy story about Many and allegations of sexual abuse in its Sunday edition. Many was transferred to a Catholic church in Essex Junction, Vt., after Sacred Heart and was accused of molesting a boy at that church. He was promptly removed from Essex Junction by the Edmundites and assigned to duties at the religious order's headquarters in Burlington.
The Society of St. Edmund, a small religious order, was initially named as a co-defendant in Waddington's suit against Many, but the judge rejected the order's inclusion, saying there was not enough evidence that the Edmundites were aware of Many's predatory behavior before the alleged rape of Waddington.
At the time of Many's service at Sacred Heart, the Edmundites, who have a retreat on Enders Island in Stonington, had pastoral care of the church, which is part of the Diocese of Norwich.
The Burlington Free Press reported on Sunday that Bishop Kenneth Angell of the Diocese of Burlington would release to the Vermont attorney general all credible sexual abuse allegations against church personnel. The paper said that Many's case also would be reviewed for possible criminal action.
Many, 54, lives in Burlington and works for a health insurance company. He also does pastoral work for Dignity Vermont, a group of gay and lesbian Catholics. He has denied Waddington's allegations. "I had no relations with anyone underage," he told the Free Press.
The Free Press reported that confidential psychological testing documents included in the U.S. District Court file in Bridgeport detail Many's admission of being sexually active with adolescents and young adult males.
That Vermont apparently is examining Many's tenure in the priesthood provides some solace for Waddington. But he knows what Vermont will need, and how hard they are to find and encourage: More John Waddingtons.