Five Have Been Accused of Abuse Here in Previous Reports

By Brian Lewis
Nashville Tennessean
February 17, 2004

http://www.tennessean.com/local/archives/04/02/47065294.shtml

The Diocese of Nashville reported that seven priests sexually abused children between 1950 and June 2002, although it did not release names.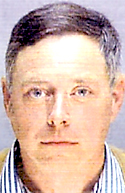 Edward J. McKeown
The diocese now covers Middle Tennessee but once covered the whole state. The Diocese of Memphis, consisting of the western third of the state, was formed in 1971. The Diocese of Knoxville, consisting of the eastern third of the state, was formed in 1988.
In previous Tennessean articles, five priests have been have identified as abusers. These may or may not be among the cases in the report the Nashville Diocese released yesterday, which did not include names:
Ron Dickman, former principal of Father Ryan High School. A Tennessean story reported that Dickman left the priesthood in 1991 because of ''sexual contact with the son of a prominent Nashville Catholic family.'' He is currently director of Religious Community Services, an agency in Pinellas County, Fla., that helps the poor and homeless.
Paul Frederick Haas died in 1978. More than 100 people have accused Haas of abusing them, said Mike Coode, a member of the healing committee of the local chapter of Voice of the Faithful, a group formed in response to the sexual abuse scandal.
Roger Lott, a Benedictine monk, lives in seclusion in St. Bernard's Abbey in Birmingham, Ala. According to published reports, Lott has never denied allegations of abuse but said he was an alcoholic and does not remember sexually abusing anyone.
Edward J. McKeown was removed from ''direct or unsupervised contact with youth'' in 1986 after an initial allegation of molestation was lodged against him. He was removed from the active priesthood in 1989 and is currently serving a 25-year prison sentence for raping a 12-year-old boy after he left the priesthood.
Franklin T. Richards told police he abused ''about 25 boys,'' according to a Tennessean article. The statute of limitations had run out and Richards now lives in Palm Beach County, Fla.