Runaway Priests
Hiding in Plain Sight
Rev. Juan Manzo
Salesian Case Study #3
Dallas Morning News
June 20, 2004
[See a list of articles in the series.]

Admission, Dismissal
A Mexican judge dismissed charges against Father Manzo in the mid-1990s, even though the priest told police he fondled a boy and witnesses provided corroborating testimony.
Currently
He serves in a remote region of Oaxaca, a state in southern Mexico.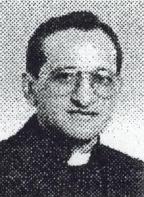 Chávez
History
Despite repeated allegations of abuse, Salesian officials let Father Manzo continue to work in the mid-1990s as dorm supervisor at their children's home in León, Mexico. The staff psychologist, Alejandro García, said that several boys reported abuse to him and that the priest admitted one incident. Father Manzo's direct boss, the Rev. Juan Manuel Gutiérrez, later told police that he had referred Father Manzo for therapy because of his "weakness." But the order's regional leader at the time, the Rev. Pascual Chávez, refused to remove Father Manzo, Mr. García said. The psychologist said he ultimately was fired for complaining too forcefully, while Father Chávez became the Salesians' international leader in Rome. One boy made allegations to criminal justice authorities and others gave supporting statements, but Judge Jesús Luna dismissed the case for lack of evidence. In an interview with The News, he noted that Father Manzo denied abusing the accuser. The judge said another boy, whom the suspect had admitted abusing, didn't press charges. After the case was dismissed, the priest was sent to Guinea, in West Africa, then returned to Mexico, according to church sources. Church officials largely declined to comment, although one denied that Father Manzo had left the country.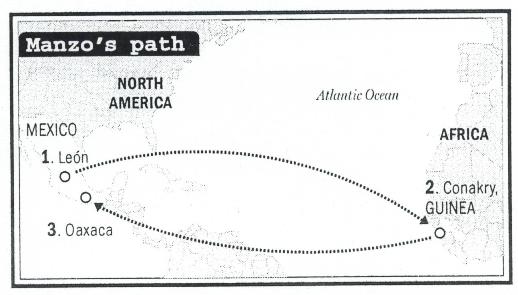 The Priest Says
Father Manzo could not be located for comment and did not respond to messages left with residents of the village where he is based, San Antonio de las Palmas.
The Salesians Say
His bishop in Oaxaca, Felipe Gallardo, is a Salesian but said he didn't know about Father Manzo's past. The Rev. Héctor Guerrero, leader of the Salesian region of Mexico where Father Manzo formerly worked, said the priest was "very hurt" by the criminal case and now reports "directly to Rome." Father Chávez did not respond to interview requests.