Runaway Priests
Hiding in Plain Sight
The Rev. Rev. Barry Bossa
Rome Case Study #3

Dallas Morning News
September 12, 2004
[See also the main article in this feature, In the Shadow of the Vatican: Accused Clerics Serving in Rome, Heart of the Catholic Church, by Reese Dunklin, and the other case studies on Revs. James Tully, Edgar Hidalgo, Julian Fox, John Baptist Ormechea, and Joseph Henn. The main article and case studies were also released as a series of four PDFs 1 2 3 4. See earlier articles in the Runaway Priests series.]

He left the United States suddenly two years ago after his previous criminal conviction resurfaced – and about the time several men made new accusations in suburban Boston. Prosecutors in Plymouth County, outside Boston, have since charged him in sexual assaults on four boys and have sought his extradition from Rome.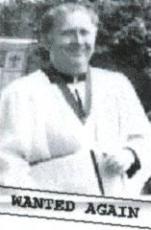 Currently

He lives in a neighborhood north of the Vatican at his Pallottines order's Italian regional offices. He recently had a leg amputated and is confined to a wheelchair. He has no priestly duties, officials said.

History

He is accused of assaulting young boys while he was working as a lay Catholic teacher in New York and Massachusetts. In 1974, he pleaded guilty in Malone, N.Y., to misdemeanor sexual abuse, reduced from a felony charge, for performing oral sex on a 12-year-old boy and served no jail time. A Pallottines official said the order was aware of the conviction before it ordained him in 1981. But the New York Archdiocese, where Father Bossa has spent most of his ministry, said it only learned of the conviction in summer 2002. The archdiocese promptly stripped him of his ability to minister, a spokesman said. Within days, the Pallottines moved Father Bossa out of his Yonkers parish and shipped him to Rome about two weeks later, said the Rev. Terzo Vinci, a colleague who monitored Father Bossa in the United States. About the same time, several men told the Boston Archdiocese that Father Bossa had abused them in the early 1970s when they were young boys in the Boston suburb of Bridgewater. They went to the authorities several weeks later. Father Vinci said the order didn't know about the Boston claims until after Father Bossa was gone. The first set of charges was filed in 2003; the Boston Archdiocese also made payouts to the accusers.

The Priest Says

"My lips are sealed," he responded to a few questions, then waved away a reporter.

The Pallotines Say

Father Vinci said the order transferred Father Bossa to Rome so it could keep him from children. "Rome is beautiful," Father Vinci said, "but Barry Bossa is not enjoying the neighborhood. He's just in exile over there, totally cut off from any form of ministry." Father Bossa has not been accused of abusing anyone while serving as a Pallottine, Father Vinci said.