Runaway Priests
Hiding in Plain Sight
The Rev. James "Jim" Tully
Rome Case Study #1

Dallas Morning News
September 12, 2004
[See also the main article in this feature, In the Shadow of the Vatican: Accused Clerics Serving in Rome, Heart of the Catholic Church, by Reese Dunklin, and the other case studies on Revs. Edgar Hidalgo, Barry Bossa, Julian Fox, John Baptist Ormechea, and Joseph Henn. The main article and case studies were also released as a series of four PDFs 1 2 3 4. See earlier articles in the Runaway Priests series.]

He arrived in Rome shortly after the Boston Archdiocese received a letter in 2002 accusing him of abuse. It was at least the third misconduct allegation made against Father Tully in a decade. One incident had led to a criminal prosecution in Milwaukee in which he pleaded no contest to disorderly conduct for giving three boys alcohol in the early 1990s and grabbing one on the inner thigh.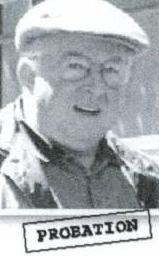 Currently

He works for the Union of Superiors General, an association for leaders of the world's Catholic orders, and lives with his order, the Xaverian Missionary Fathers.

History

After coming under investigation in Milwaukee, Father Tully was sent to a Connecticut treatment center for "his sexual problem," according to a letter from his therapist. The letter also said the priest "never denied responsibility for his sexual behavior" and realized the "damage that this had inflicted." Father Tully served two years of probation, then was reassigned overseas and spent most of his time in Africa before going to Rome. Other allegations - of fondling in the 1970s and 1980s - came after the criminal case and led to at least one settlement with the Boston Archdiocese.

The Priest Says

He declined to speak with a reporter who approached him in Rome.

The Xavierians Say

The Rev. Bob Maloney, a Xaverian official, said Father Tully was sent to the treatment center because of a drinking problem. He said he was unaware of the therapist's letter, which is in a public court file. The Xaverians had no part in the Boston settlement, Father Maloney said. The order sent Father Tully to Rome because he was coping with the stress of working in war-torn parts of Africa, he said.