Suit Alleges Abuse Cover-Up

Amarillo Globe-News
July 11, 2002

A lawsuit filed against Amarillo's Roman Catholic Diocese alleges a former Amarillo priest fathered a child with a 17-year-old girl he counseled and that diocesan officials conspired to cover up sexual abuse of young women and children by other priests.

The suit, filed Monday in 47th District Court by Mr. and Mrs. John Doe and children, names the Roman Catholic Diocese of Amarillo, Bishop John W. Yanta and former Bishop Leroy T. Matthiesen as defendants in the lawsuit.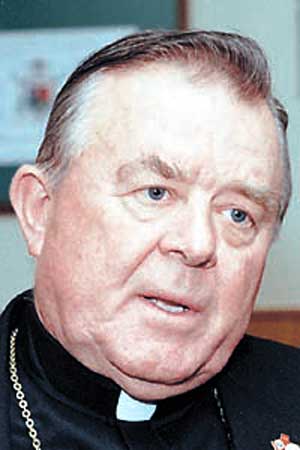 Bishop John W. Yanta: Lawsuit alleges Yanta failed to report abuse.



The suit alleges diocesan officials failed to report incidents of sexual abuse by the Rev. Rosendo Herrera to authorities as required by Texas law. Herrera is not named as a defendant in the lawsuit.

Telephone listings have a Rosendo Herrera living in White Deer, but attempts to contact him at that phone number were unsuccessful.

The plaintiffs' attorney, Clay Holcomb, was not available for comment, although messages were left for him at his office. Fred Griffin, attorney for the diocese, said he would not comment on the suit Wednesday but would respond at the "appropriate time."

Monsignor Harold Waldow, vicar for clergy for the Diocese of Amarillo, referred all questions about the lawsuit to Griffin. Yanta is in Europe and unavailable for comment. Matthiesen, who is in New Mexico, said he has not seen the suit and could not comment.

Among other claims, the plaintiffs seek unspecified punitive damages, damages for medical expenses for the child's mother and the baby, pain and suffering as well as mental anguish.

The suit alleges the diocese conspired to cover up incidents of priest sexual abuse of minors and that the diocese reassigned abusive priests.

The suit claims Herrera, now 37, was removed earlier from a Mexican seminary for having sexual relations with a young girl and that he was refused ordination by the Lubbock Catholic diocese because of a history of sexual problems in Mexico.

After he was denied ordination in Lubbock, Herrera contacted Matthiesen and later was ordained in the Amarillo diocese, the suit alleges, but the diocese failed to properly investigate Herrera's background.

In 1996, Matthiesen sent the priest to an unnamed Pampa church and transferred him to a Dalhart church in 1997. Herrera was ordained to the diocese in 1996, according to the Diocese of Amarillo.

A woman who answered the phone at St. Vincent De Paul Church in Pampa said Herrera previously served at that parish.

A woman at St. Anthony's Church in Dalhart said the parish priest was out of town and unavailable for comment.

The suit alleges that in 1997 the Amarillo diocese sent Herrera to St. Louis for counseling related to sexual problems. After returning from St. Louis, Herrera was installed as a priest at Our Lady of Guadalupe in Amarillo.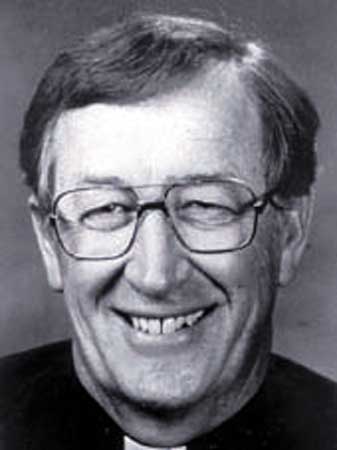 Bishop Leroy T. Matthiesen: Former bishop is named a defendant.



Several incidents involving Herrera also were reported while he served at Our Lady of Guadalupe, the suit claims, and Herrera was moved to St. Laurence Cathedral in Amarillo, where more incidents of improper behavior involving young girls and adult women persisted within that congregation.

In April 2000, the plaintiffs, unaware of Herrera's background, sought Herrera's assistance in counseling one of their daughters, the suit claims.

"Delighted to have access to another family, Father (Herrera) developed various levels of improper relationships with all three daughters in the family, succeeding in impregnating one when she was 17 years old," the suit states. "In approximately November 2000, the church removed Father (Herrera's) faculties, but did not inform the plaintiffs or other people similarly situation as to why."

Herrera was placed on administrative leave in December 2000 and requested and was granted laicization - to be reduced to lay status - which was given in March 2001, according to the diocese.

Herrera continued to serve as a spiritual adviser to the family until September 2001 when the girl's parents discovered she was pregnant, the suit alleges, and the girl bore a child in April.

The plaintiffs allege diocesan officials were negligent in hiring Herrera and knew or should have known that he posed an unreasonable risk of harm to young women.