Four More People Accuse Former Local Priest of Molestation

Wftv.com
May 2, 2005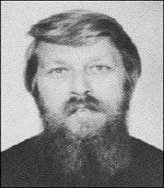 Vernon Uhran



ALTAMONTE SPRINGS, Fla. -- Four more people have come forward, saying a former Catholic priest in Altamonte Springs molested them. The priest served at St. Mary Magdalen Catholic Church.

Channel 9 spent the day checking with local law enforcement agencies and no one remembers investigating allegations against former Catholic priest Vernon Uhran in the past. But Monday, a fourth new allegation has been made against Uhran to the Altamonte Springs Police Department.

The Orlando Diocese says three men have reported in the last week that they were victims of abuse at the church in Altamonte Springs in the rectory. They told the diocese, in some cases, the abuse goes back more than 30 years. They say the abuser was Uhran.

The diocese says got rid of Uhran 13 years ago, when a man in his 30s accused the priest of sexually abusing him. But Monday, a diocese spokesperson says there is no record of law enforcement being notified.

Uhran now lives in Orlando. Channel 9 went to his house to talk to him about the allegations, but no one answered his door.

Monday, a fourth man walked into the Altamonte Springs Police Department and reported that he, too, had been abused as a child by Uhran.

Two of the other men who came forward recently with accusations against the former priest still live fairly close to the church in the Maitland-Altamonte Springs area. The third man lives in Brevard County.

Uhran also served at Bishop Moore High School and Melbourne Central Catholic.

The Diocese put the word out Sunday at all three locations where Uhran has worked and, this time, the diocese immediately reported the allegations to law enforcement. But, it's possible, depending on exactly what happened and how old the alleged victims are now, that it'll be too late for law enforcement to do anything.

This past weekend, St. Mary Magdalen told parishioners about Uhran and Father Hubert Reason. Reason is also accused of molestation. They both served at St. Mary Magdalen Catholic Church in the 1960s and 1970s, though not at the same time. Reason is dead now, so the church and law enforcement are not investigating.