Allegations Exposed
Orr gone amidst abuse charges

By Terry Foy
Loyola Greyhound
April 25, 2006

Allegations of sexual abuse made against Rev. Gary Orr, S.J., while he was at Georgetown Preparatory School in the fall of 2002, were found by a Jesuit investigation to be "substantially true," according to an article run in April 19's Washington Times.

Orr, who denied the charges, resided at Loyola from January 2004 until August 2005 and worked with Campus Ministry as a retreat and prayer group coordinator and participant, as well as directing last year's production of "Godspell."

"Fr. Orr was a member of the Loyola College Jesuit Community from January 2004 until August 2005, and worked in Loyola College's Office of Campus Ministry in a supporting role under the close supervision of the Director of Campus Ministry at Loyola," the College said in a written statement.

Rev. Daniel Ruff, S.J., the director of Campus Ministry, declined to comment and deferred to the Department of Public Relations, which issued the College's statement.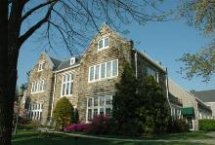 Media Credit: Ali Dykhouse Allegations of sexual abuse made against Fr. Orr while he was at Georgetown Preparatory School in 2002 were found by a Jesuit investigation to be "substantially true," according to an article run in April 19's Washington Times.



Orr left Loyola abruptly last fall.

"In August 2005, when the allegations of sexual abuse were found to be substantially true, Fr. Orr was separated from the College, and subsequently was granted a leave of absence from the Society of Jesus by the Maryland Province," the statement continued.

The charges against Orr were levied in October 2003, after the accusing student had graduated, and Montgomery County police were notified in May 2004, but did not file any charges after a nearly year-long investigation.

In a letter from the Maryland Provincial Very Rev. Timothy Brown, S.J., to Georgetown Prep's president, Rev. William George, S.J., that was mailed to parents of Prep students on April 10, Brown stated that Orr had no one-on-one contact with students during his ministry at Loyola. However, many students provided conflicting reports.

"We met regularly to talk about life and work," said John Nagib, who interned for Orr in the short period before he left. "We met Mondays and Tuesdays informally, and Thursdays officially."

As an intern, Nagib helped Orr organize spiritual events like Shared Prayer and Collatio-a prayer group that emphasizes reflection and spiritual themes.

Bobby Gross, a Campus Ministry intern who describes Orr as one of his best friends, said Orr was always responsible when meeting with students.

"He was never technically alone with somebody because he would never shut his door," Gross said. "He would never allow any closed meeting whatsoever. On retreats, he never housed with students, he was always around adults when he was with students."

John Dougherty, a sophomore, knew Orr through the Chapel Choir and other Campus Ministry activities.

"I had a little bit of contact on my Freshman retreat. He was very active on campus," said Dougherty.

Despite the conclusions reached by the Maryland Province, students who knew Orr were consistent in their disbelief at the abuse allegations. Nagib, who worked closely with Orr, was strong in his remarks.

"When I heard I thought, 'Absolutely not," said Nagib, "It's just an accusation, it's not true."

Although many students in campus ministry had close association with Orr, all maintain that they knew nothing of the allegations prior to Orr's departure.

"I wasn't aware of the circumstances [under which Orr came to Loyola]," Gross said. "The only people that were aware were the professional staff."

Some students expressed concern that they were not made aware of the situation by the College.

"I feel a little disheartened because I worked with Fr. Orr specifically on senior retreat, to have that colored by all theses accusations- it is a little disheartening," said a 2005 graduate.

However, the College asserts that students were not endangered by not being made aware of the allegations against Orr.

"As a Jesuit Catholic university, we seek always to insure a safe environment conducive to learning and scholarship, and we have no reason or evidence to believe that the safety of our students was compromised during Fr. Orr's work in our community," the statement said.

Orr left a large impression on a number of students through his work and personal interactions.

"He brought a side to campus ministry that we didn't have, that was a realistic, faithful person," Gross said.

Nagib added a more emotional reaction to Orr's presence.

"Fr. Orr had the biggest impact on me of anybody in my life," he said. "He was awesome, he completely changed my life."