Order of Friars Minor 25 Years

Catholic Times
May 10, 2009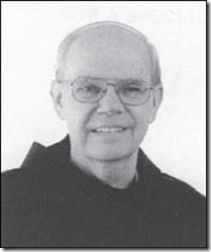 Father Jeffery Salwach, OFM



Father Jeffery Salwach, OFM, is celebrating

the 25th anniversary of his ordination

into the priesthood as a member of the

Franciscan Friars of the Sacred

Heart Province, Order of Friars

Minor. A native of Chicago, he

was ordained on June 2, 1984, at St.

Augustine Church in Chicago.

Currently in residence at San Damiano

Friary in Cedar Lake, Ind., Father Jeffery

served the Springfield diocese as a deacon

in Teutopolis in 1983 and 1984. He

also served in Quincy from 1984 to 1987,

on the Our Lady of Angels Seminary formation

team and as parochial vicar and

pastor at St. Joseph Parish.