The Parish Community of Saint John ~ New York City
Parish Staff
February 27, 2013

http://www.saintjohnofkronstadt.faithweb.com/photo2.html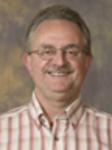 The Rev. Fr. Roger W. Vaughn



Here are photos of some of our folks presently serving in NYC and at the Orthodox-Catholic Church's Parish Community of Saint John in New York City.  This page was last updated on 29 March 2010.

Roger+ lives in Yonkers and has many years experience in campus and hospital chaplaincy, and in social services.