St. Sebastian's School Notes

The Arrowsmith
Spring, 2005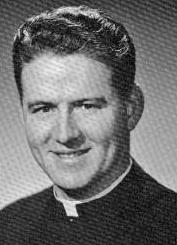 Rev. Msgr. William B. Shea Faculty Member, 1949-1956



Died February 17, 2005. Raised in Roslindale, Fr. Shea attended Boston English High School and the College of St. Ann in Canada before entering St.

John's Seminary. He was ordained in 1946 and came to St. Sebastian's to teach French and Spanish in 1949.

During his tenure at the School, he, like so many of his brother priests who taught here, made a huge impact on his

students. Art Gorman '57 remarked, "We all have such wonderful and heartfelt memories of our teachers on 'The

Hill.' Even though it was 50 years ago, our recollections are sharp and focused. Most of all, we are eternally grateful

that we had such great men to lead us into the world of learning." James Brosnahan '52 added, "A lovely man. I

am sad at his passing." Peter McLaughin '55 concluded, "I always liked my former Spanish teacher."

After leaving St. Sebastian's, Fr. Shea taught at St. Cecilia's in Boston and Marian High School in

Framingham before becoming pastor of St. Charles Borromeo in Waltham. He was also a member of many

local groups and committees.

Fr. Shea leaves behind his two sisters, Frances Shea and Helen Wooten.