Northern Kentucky Priest Investigated for Abuse

By Shannon Kettler
WCPO [Kentucky]
January 12, 2006

http://www.wcpo.com/news/2006/local/01/12/priest.html

A Northern Kentucky priest is on administrative leave following accusations of child abuse.

Father Richard Frazier most recently served as pastor at churches in Bellevue and Dayton, Kentucky.

Father Frazier was pastor of two churches, Divine Mercy in Bellevue and St. Bernard Church in Dayton since 2004.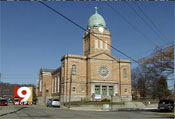 St. Bernard Church in Dayton (WCPO/WCPO.com)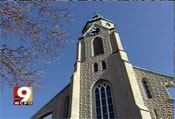 Divine Mercy in Bellevue (WCPO/WCPO.com)




Members tell 9News they are surprised and saddened.

Father Fraizer is denying the allegations.

Over the weekend, Bishop Roger Foys informed church members at the two churches that their Father Frazier has been placed on leave.

Several accusers came forward in December as part of a class action lawsuit against the Diocese of Covington, which is currently pending in a Boone County Court.

The alleged victims submitted claims which then launched the investigation.

The diocese won't go on camera but released this statement from Bishop Foys:

"The abuse is reported to have occurred in the late 1970's and early 1980's. Father Frazier had denied that he had sexual contact with any minors either before or after his ordination as a priest and maintains his innocence. The accusers who are all now adults have no affiliation with Divine Mercy Parish or St. Bernard Church."

Father Frazier was ordained in May 1996.

He's served at the following locations: St. Thomas Church in Ft. Thomas, St. Joseph Church in Cold Spring and St. Edward Church in Cynthiania.

Frazier also served as chaplain at Newport Central Catholic High School and at Bishop Brossart High School.

For now, other priests will be filling in at the Northern Kentucky churches pending the outcome of the investigation.

The Diocese of Covington maintains these allegations took place before Father Frazier was ordained.

However, the lawyers representing the accusers tell 9News that they have recently been contacted by a parent who alleges inappropriate contact with a child that occurred in the late 1990's when he was a priest.

The Bishop of Covington says there will be a thorough investigation.