Sex Priest Jail Term Cut

Times & Star [United Kingdom]
January 16, 2006

http://www.timesandstar.co.uk/news/viewarticle.aspx?id=320875

A PRIEST who sexually abused 10 male pupils has had his jail term cut by one year in London's Criminal Appeal Court.

Gregory Peter Carroll, 66, who had taught at Ampleforth College, near York, before working in Workington, was jailed for four years at York Crown Court last September.

Carroll, ordained a Catholic priest in 1969, had denied four indecent assaults and three linked offences of indecency with a child - those charges relating to three boys aged under 14.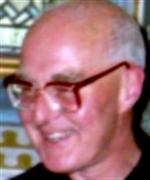 Fr Gregory Carroll

He also admitted indecently assaulting seven other unidentified boys, who were under 15.

Judge Peter Beaumont, sitting with Lord Justice Latham and Mr Justice Burton, concluded his sentence was manifestly excessive and cut it to three years.

He said remarks made by the crown court judge were capable of leaving Carroll with the feeling that matters set out in a report, which formed no part of the Crown case, were taken into account in the sentencing process.

Describing the making of the remarks as unfortunate, Judge Beaumont said the judge had referred to serious sexual acts with which Carroll was not charged, nor were such complaints made by any victim.

Judge Beaumont also said the sentencing judge had taken too high a starting point in coming to four years.

He noted the offences involved a double breach of trust, in that Carroll was tutor to the boys as well as being responsible for their pastoral care.

The offences took place over eight years from 1979 to 1987.

In 1987, Carroll told the college headmaster of enjoying sexual contact with a boy but at that stage maintained it was an isolated incident. He was suspended by the college authority and moved to Workington.

Judge Beaumont said that, in 1999, Carroll told the headmaster the incident was not isolated but there had been others and he had been too afraid to say so at the time.

As a consequence, the college required a risk assessment to be carried out by a psychologist, with whom Carroll fully cooperated and disclosed the abuse.

The judge said unfortunately the assessment was never completed as the abbot was not prepared to release papers to the psychologist relating to Carroll's history.

The psychologist then felt professionally compelled to report the abuse to the authorities.

The judge said the three identified victims became involved as the result of a questionnaire, which revealed they had been sexually abused by Carroll as boys.

The other seven unidentified victims were revealed by Carroll himself.