Priest Denied Contact with Young Family Members

CBS 2
January 23, 2006

http://cbs2chicago.com/topstories/local_story_023173315.html

(AP) CHICAGO A judge isn't allowing a Roman Catholic priest accused of fondling two boys to have supervised contact with family members under the age of 18.

Authorities arrested Daniel McCormack Friday night in the Chicago suburb of Orland Hills and charged him with two counts of aggravated criminal sexual abuse.

In court today, McCormack's attorney sought to have the conditions of his release on bond altered to allow him to have contact with young relatives. Prosecutors say Judge Douglas Simpson denied that request.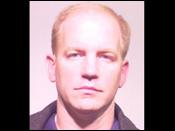 CBS




A phone message left with attorney Patrick Reardon wasn't immediately returned.

McCormack was a priest at St. Agatha church on the city's West Side. He allegedly fondled the two young boys between 2001 and 2005.

The Archdiocese of Chicago says McCormack has been removed from the parish.

He'll return to court on February 10.