Accused Priest Makes Bond
37-Year-Old Father Removed from Church Duties

NBC 5
January 23, 2006

http://www.nbc5.com/news/6345465/detail.html

CHICAGO -- A Roman Catholic priest accused of fondling two boys at a church on Chicago's west side was let out of jail Sunday on bond.

Parishioners arrived at St. Agatha Church Sunday morning for the first Sunday services since they learned that the man who has served as their pastor for the last five years is now charged with sexually abusing two children.

Father Daniel McCormack, 37, who was arrested Friday, has been removed from his church duties while the charges are investigated, NBC5 reported.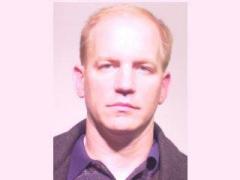 PRIEST CHARGED




Prosecutors said McCormack fondled an 8-year-old boy on two occasions in December 2003.

In the second case, McCormack allegedly repeatedly fondled a 9-year-old Our Lady of the West Side student in the church rectory over a four-year period.
McCormack allegedly gave the children gifts to remain quiet, NBC5's Alex Perez reported.

In addition to being the pastor at St. Agatha's, McCormack was also a basketball coach at the neighboring Our Lady of the West Side school.

According to the Sun-Times, McCormack is the fourth Chicago priest in the last 22 years to be prosecuted in Illinois for alleged child sexual abuse, Perez reported.

The sign outside the church's building Sunday read, "Pray, Pray, Pray."

Many of the parishioners who went into the church Sunday defended their priest.

"He was a very good man. He was always there to reach out for the children, and we are very hurt," one congregation member said.

"I just have enough faith to believe that it's not true," another woman said as she entered the church.

Alfreda Butner has two great-grandchildren who attend school at the church.

"You're always telling them to be aware of different things," Butner said.

McCormack was ordained in 1994.

The children making the allegations are now 11 years old and 13 years old.