Pervert Monk Jailed after a Decade of Abusing Young Boys

By Mark Branagan
Yorkshire Post Today [United Kingdom]
January 27, 2006

http://www.yorkshiretoday.co.uk/ViewArticle2.aspx?SectionID=55&ArticleID=1330267

A MONK who abused 15 boys as young as eight over a decade while a master at a leading Roman Catholic boarding school has been jailed for two years.

Piers Grant-Ferris, 72, son of Tory Peer Lord Harvington, was placed on the sex offenders' register for 10 years and banned from working with children indefinitely.

His conviction yesterday at Leeds Crown Court ends a two-year investigation into abuse at Ampleforth College, in North Yorkshire, following a decision by former Abbot Basil Hume not to involve police in a complaint against Grant-Ferris in 1975.

Grant-Ferris worked at Ampleforth's former prep school, Gilling Castle.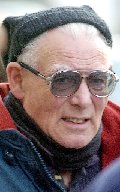 Father Piers Grant-Ferris abused 15 pupils at Ampleforth College



The court heard that a number of the boys who had been the subject of the 20 indecency offences he admitted between 1965 and 1975 were affected in later life.

One victim, who also suffered more serious abuse by a member of the community now dead, complained that his treatment had "wrecked his life".

Judge Ian Dobkin said: "So we do know what you did was dire in many respects. What you did remains as serious now as then."

Earlier James Goss QC, prosecuting, said Grant-Ferris would beat the children on their bottoms with his bare hands and take their temperatures rectally.

Describing one ordeal, he said: "Terrified, the boy pleaded and begged him to stop but was ignored."

He said the abuse continued into the boy's second year and he suffered a breakdown aged 19.

Another boy said: "The pain was excruciating and seemed to go on for a long time."

Patrick Cossgrove QC, defending, linked the offences to the "emotional abandonment" that Grant-Ferris suffered as a child when he was only allowed to see his parents socially once a week after Sunday lunch. He denied his client was a predatory offender.

Abbot of Ampleforth Father Cuthbert Madden said:"The offences were a serious betrayal of his responsibilities as a monk, teacher and adult member of society."