Volunteer Pastor Accused of Sex Abuse at Assisted-Living Facility
Some Doubt Suspect's Status As Clergyman

NBC 4
January 27, 2006

http://www.nbc4.com/news/6475440/detail.html

ARLINGTON, Va. -- New concerns have surfaced about a man charged with sexual battery in Arlington County.

On Sunday, an employee of Cherrydale Health and Rehab Center, an assisted-living facility in the 3700 block of Lee Highway, reported that she saw the suspect -- a volunteer clergyman at the facility -- have sexual contact with an adult female resident of the facility who was incapable of giving consent, police said.

Richard P. O'Brian, 69, was taken into custody at his home in Annandale, police said. He is charged with one count of aggravated sexual battery, punishable by up to 20 years in jail and not more than a $100,000 fine.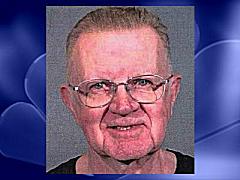 Richard P. O'Brian




A judge asked O'Brian Friday morning if he understood the charge against him, and O'Brian politely said, "Yes, I do."

Police said O'Brian told people that he was an ordained priest with the Catholic Apostolic Church in North America. That is an independent church that is not affiliated with the Catholic Archdiocese of Washington.

A bishop with the Catholic Apostolic Church in North America said O'Brian has not had pastoral privileges in 10 years.

"This man has not been affiliated with the church at all, and it's been over 10 years since he's had any association with the church," Bishop Anthony Santore said.

O'Brian has performed numerous marriages, and some of those couples now are concerned about the validity of their marriages. Worried couples called the civil circuit court supervisor all day Friday. She told them they are in good shape if O'Brian is qualified as an ordained minister with the Virginia circuit court. She said she has never seen a minister's oath revoked.

"We are shocked and outraged at the news ...," said Cherrydale Health and Rehab administrator Janice Clark in a statement. "Rev. O'Brian, who presents himself as an ordained priest with the Catholic Apostolic Church in North America, has been a pastoral volunteer at the center, offering to help meet the spiritual needs of the residents."

O'Brian is being held without bond. His next court appearance will be Jan. 30.

Police said O'Brian may have had other victims at the facility or other locations. Anyone with information about O'Brian should call police at (703) 228-4245.