Priest Pleads Guilty to Abuse of Wife, Boy

By Peggy Wright
Daily Record [New Jersey]
February 9, 2006

http://www.dailyrecord.com/apps/pbcs.dll/article?AID=/20060209/UPDATES01/602090366

The former pastor of St. Virgil's Roman Catholic Church in Morris Township admitted to a judge today that he beat his wife on two occasions in 2004, and that he cannot refute an allegation by an 11-year-old boy of sexual abuse because he was so dependent on alcohol.

The Rev. William Winston, 52, pleaded guilty before Superior Court Judge N. Peter Conforti in Morristown to one count of aggravated assault that encompasses two instances of domestic violence against his wife, Janet. He said he was drunk in both May and November 2004 when he knocked her to the ground and kicked her.

In an allegation made public only today, Winston also pleaded guilty to abuse and neglect of the now-11-year-old boy, saying he has no clear recollection but could not dispute the boy's allegation that he touched the child's genitals on occasions when he was between the ages of 4 and 7.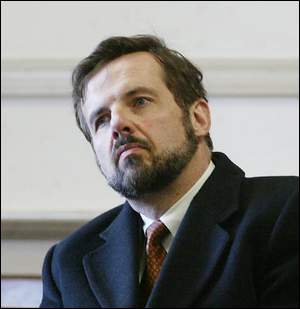 DAILY RECORD FILE PHOTO / JOHN BELL
Rev. William Winston




Winston originally was charged with domestic violence on Nov. 2, 2004, and was placed on administrative leave by the Diocese of Paterson. He has been living at Assumption Church in Morristown. He was a married Episcopal priest with children when he was allowed by the Vatican to convert to Catholicism almost 20 years ago.

In exchange for his guilty pleas, Winston faces a host of conditions and punishments when sentenced on April 7. They include up to five years probation, up to 180 days in the Morris County jail, up to 300 hours of community service, continued counseling and alcohol treatment. He also must make a public apology.

Peggy Wright can be reached at (973) 267-1142 or pwright@gannett.com.