"Project Truth" Inquiry Begins

Canada.com
February 13, 2006

http://www.canada.com/globaltv/national/story.html?id=f95a96af-3375-4288-8ee7-7ac38213bb1d

CORNWALL, Ont. -- A public inquiry begins today into how the justice system responded to allegations a sex ring operated for years in Cornwall.

The inquiry will look into the actions of Cornwall police, the OPP, the Ontario government and the Children's Aid Society during and after the alleged abuse.

While it will not make any conclusions on criminal liability, the inquiry, which is expected to last a year, will hopefully lift the cloud of scandal that has plagued Cornwall for years.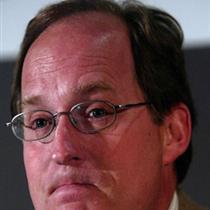 Justice Normand Glaude is heading the inquiry into how the justice system responded to accusations of a sex ring in the Cornwall region of Ontario. (PHOTO:BRUNO SCHLUMBERGER, THE OTTAWA CITIZEN)



Sordid tales have spread of a group of pedophiles that existed since the late 1950s and involved members of the region's Roman Catholic clergy.

Police eventually laid 114 charges against 15 men in the 1990's under an investigation dubbed "Project Truth," but only one person, unconnected to the alleged sex ring, was ultimately convicted of sex offences.

In concluding their investigation, officers said they found no evidence a pedophile ring operated in the city.

The judge conducting the probe said Monday that the inquiry should allow healing in the eastern Ontario community.

Justice Normand Glaude, who is probing how the justice system responded to the accusations, said it will be "a lengthy and sometimes difficult process."