Cornwall Child Abuse Inquiry Finally Begins

CTV [Canada]
February 14, 2006

http://www.ctv.ca/servlet/ArticleNews/story/CTVNews/20060213/cornwall_inquiry_060213/
20060213?hub=CTVNewsAt11

An inquiry started Monday in the eastern Ontario city of Cornwall to examine how authorities had investigated a purported ring of pedophiles over the decades.


Rumours in the town have existed since the late 1950s of a group of well-connected pedophiles operating in the city on the St. Lawrence River, about an hour's drive south of Ottawa.

"This has been going on for decades and nothing was ever done about it. And the hierarchy in our community allowed this to go on," said Steve Parisien, 47, who claims to have been abused as a child in the 1960s.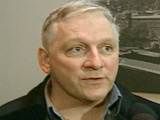 Steve Parisien, 47, claims to have been abused as a child in the 1960s.


Participants allegedly included doctors, lawyers and Roman Catholic priests.

There have also been allegations of police cover-ups, death threats and suicide.

The scandal became public in 1992 when a former altar boy made allegations he'd been abused by two Catholic priests in the 1960s.

The Alexandria-Cornwall Roman Catholic Diocese paid the man $32,000. He stopped co-operation with police, and the investigation was dropped.

But a former police officer leaked information to the Children's Aid Society, which made it public. More victims came forward.

A years-long police investigation code-named Project Truth followed. Police laid 114 charges against 15 men in 1998.

However, only three cases made it to court, with one man pleading guilty in 2001. Two men committed suicide. The last case was stayed in October 2004.

Police said they found no evidence that a pedophile ring operated in Cornwall.

"There's a cloud hanging over this city, over this area, about what happened the last 20, 30, 40 years," said Peter Englemann, the commission's lead counsel.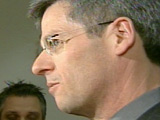 Peter Englemann, the commission's lead counsel


The inquiry, headed by Mr. Justice Norman Glaude, will try and lift that cloud, looking into both the accusations and how they were handled by the justice system.

The judge said the hearings will be a "lengthy and sometimes difficult process.

"It takes courage to come forward and to speak in a public venue about painful, past events .... The need for healing and closure exists, no matter what did or did not happen in Cornwall," he said.

Some lawyers like David Bennett say many victims are still afraid to come forward because of how Parisien and other victims were treated.

"People were abused by different institutions and when they went to report, they weren't believed and they were victimized again."

For the city, the inquiry comes at an awful time. A major employer is closing next month, wiping out 1,000 jobs in the process. Some feat that more negative headlines will make it harder to attract new business.

"It's almost like an illness," said Mayor Phil Poirier. However, "this inquiry is supposed to bring this to a head and hopefully, with time, bring closure," he said.

The hearings, to be held in an abandoned cotton mill, are expected to last a year.

If more victims come forward, it's possible there could be more criminal charges.

"Sometimes when people come forward and talk about child sexual abuse it gives others who may have experienced that courage or encouragement to come forward, so we may see new allegations," Engelmann said.

With a report from CTV's Roger Smith