Prosecutor Aiming for Judge in Gop Primary

By Max B. Baker
Fort Worth Star-Telegram [Texas]
February 20, 2006

http://www.dfw.com/mld/dfw/news/13916728.htm

State District Judge James Wilson knew his campaign was going to be ugly.

And that was before he had an opponent.

First, Wilson's friends distributed a cartoon last summer portraying prosecutor Mollee Westfall, who hadn't officially decided to enter the Republican Party primary, in a tight, black "Girlz Gone Wild" T-shirt and saying, "I've been a very bad girl."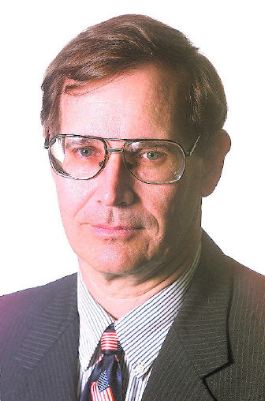 JAMES WILSON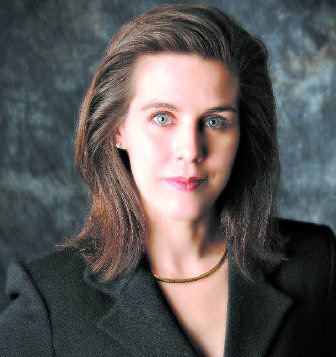 MOLLEE WESTFALL


Then Westfall, after filing to run, began distributing material that accuses Wilson of making inappropriate comments about cases in his court, allowing a capital murder defendant to win an acquittal because of a judicial error and allowing a convicted sex offender to escape after letting him out of jail on bail.

"You can find mistakes on everybody up here," Wilson said. "The fact of the matter is, I do a good job here."

Westfall, a veteran in the Tarrant County district attorney's office, disagrees.

"He is well-known for being a poor judge and a loose cannon," Westfall said.

Wilson, 50, is the only Tarrant County criminal court judge to draw an opponent in the March 7 primary.

He was first elected to the bench in 1994.

At the time he was a little-known Arlington lawyer who had practiced law for about five years. Before that he had worked as a limousine driver and as a production manager for a furniture-restoration company.

Wilson said he's handled about 13,000 cases in the past 12 years. He's presided over several high-profile cases, including the murder trial of Chante Mallard, convicted in 2003 of leaving a homeless man impaled in the windshield of her car.

Wilson says that he has given equal treatment to the prosecution and the defense during his three terms.

His latest campaign contribution report shows that he has raised $24,145 from the criminal defense bar as well as from law enforcement groups and bail bond agents.

"Fifty percent of that courtroom is going to hate you, no matter what," Wilson said. "I will continue to run the court in the most efficient manner possible with equal justice for all, swift and appropriate punishment for the guilty and compassion for the victims of crime."

Wilson's tenure, however, includes instances in which prosecutors and defense attorneys have questioned his judgment.

Wilson admits he stumbled by being involved with the campaign cartoon drawn and distributed by Arlington political activists Dick Malec and Bill Eastland.

Titled "Mollee's Follies," it criticized Westfall for buying the Web domain name JudgeJamesWilson.com and accused her of identity theft. It also said she got the idea from a registered sex offender who used District Attorney Tim Curry's name on a Web site criticizing Curry.

The judge said that Malec has done other printing work for him, but that he did not authorize the cartoon or agree to send it out.

"It's offensive to me. ... It was in poor taste," Wilson said. "It was supposed to scare her off, according to Dick."

Wilson recently had to step down from Arlington pastor Terry Hornbuckle's sexual assault trial after defense attorney Mike Heiskell accused Wilson of being biased, prejudiced and setting an unreasonably high bond.

In court records, Heiskell said Wilson swore at him and demanded that he "leave my court and never come back."

It is the second time Wilson has been accused of making inappropriate comments about his court cases.

Eight years ago, Wilson was replaced as the judge in the capital murder trial of Robert Neville after Wilson told reporters that the defendant and his accomplice were not the "brightest apples on the tree."

Neville eventually was convicted of the 1998 slaying of Amy Robinson.

In 2002, Wilson made headlines again when Samuel B. Hill's life sentence for capital murder was overturned by the Texas Court of Criminal Appeals after it ruled that Wilson improperly declared a mistrial -- even though neither side asked for one -- after a juror said she could not serve. Hill's defense attorney didn't want the juror dismissed. Prosecutors wanted to continue with 11 jurors, as was allowed by law.

And in 1996, also over prosecutors' objections, Wilson released convicted sex offender Michael Todd Anderson on bail pending a sentencing hearing. Anderson ripped his ankle monitor off and fled. He was found five days later and sentenced to 27 years.

Wilson dismisses the incidents, mentioned by Westfall on the campaign trail, as "extremely old" and "much ado about nothing."

But Westfall said Wilson's behavior shows that he's "not the shiniest apple on the tree."

Westfall, 34, has worked in the Tarrant County district attorney's office for a decade, handling more than 60 felony jury trials. For three years, she specialized in prosecuting defendants accused of sexually assaulting and abusing children.

In 2004, for the first time in Tarrant County, Westfall helped convict a drunken driver of murder.

Westfall, who has been named a "Super Lawyer Rising Star" in Texas Monthly for the past two years and is married to criminal defense lawyer Greg Westfall, has raised $27,025 in campaign contributions, according to her latest report. She got contributions from defense attorneys and colleagues in the district attorney's office.

"I have obtained hundreds of convictions resulting in thousands of years of prison time for the worst offenders," Westfall said in a letter seeking campaign contributions. "I am deeply troubled by what has been happening in the 371st District Court."

Westfall said that Wilson's improper remarks in the Neville and Hornbuckle cases call his personal judgment into question and that his actions in the Hill case show he may not understand the law. She points out that in a 2005 Tarrant County Bar poll, almost 47 percent of the attorneys surveyed disagreed when asked whether Wilson understood or applied the law correctly.

She said records also indicate that Wilson's operation of the court is far from efficient. At the end of January, Wilson had 1,169 pending cases, one of the biggest backlogs among the county's felony district courts. He also had the most defendants, 44, sitting in the Tarrant County Jail awaiting a probation revocation hearing.

If elected, Westfall promised to reduce the court's backlog by keeping the pressure on to move cases. And while she's spent most of her career as a prosecutor, Westfall said she won't be afraid to "call sloppy prosecution sloppy prosecution and sloppy police work sloppy police work."

"I want someone [on the bench] who will follow the law and be predictable," she said.

Max B. Baker, (817) 390-7714 maxbaker@star-telegram.com