Abuse Probe 'Worse Than Expected'

By John Cooney
Irish Independent
February 21, 2006

http://www.unison.ie/irish_independent/stories.php3?ca=9&si=1565953&issue_id=13705

THE Government-appointed Commission of Investigation into allegations of child sexual abuse by priests in the Dublin Archdiocese will be even bigger and its contents more shocking than expected.

Several new complaints of child sexual abuse have been made against already well-known paedophile priests in Dublin since the publication of the Ferns Report last October, the Archbishop of Dublin, Dr Diarmuid Martin, has revealed to the Irish Independent. Dr Martin told this newspaper he was determined there would be no more cover-ups.

He had ordered an extensive trawl nearly two years ago of the Dublin archdiocese's own massive archives in Drumcondra.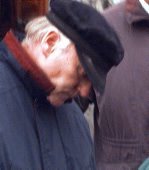 Paul McGennis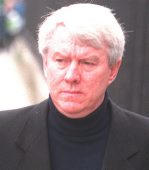 Ivan Payne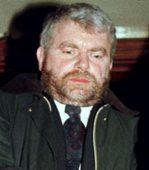 Tony Walsh



This search by two independent assessors has found a number of previously missing files that contain further allegations of molestation of children. While bound by confidentiality not to name those involved, Dr Martin indicated the complaints were against a number of priests whose names were already in the public domain as serious offenders.

The high-profile names of convicted or dead paedophile priests include the notorious marriage annulment advisor, Ivan Payne, now laicised, Crumlin hospital chaplain, Fr Paul McGennis, the defrocked Fr Tony Walsh and the late Fr Noel Reynolds. The complaints are understood to relate to alleged incidents prior to 1990, mainly during the period when Cardinal Desmond Connell was Archbishop of Dublin, but also going into the reigns of his dead predecessors, Kevin McNamara, Dermot Ryan and stretching as far back as the time of Archbishop John Charles McQuaid.

The discovery of the new cases has shown that these paedophile priests had more serial pederast tendencies than was previously recorded. In total, the Garda has examined complaints against between 60 and 70 priests. Over Ђ5.5m has been paid by the archdiocese in compensation.

Yhe start of the investigation of the four-member Commission under Circuit Court Judge Yvonne Murphy has been stalled for almost three months because of a Government row over the amount of money to be allocated. It is thought this relates to disagreement on the issue between the justice and finance ministers.

When the Commission's terms of reference were announced by the Government last November, it was allocated a budget of 5.7m. Meanwhile, the Commission has begun preliminary work in the probe. It was to report within 18 months and examine a representative sample of complaints against priests from January 1, 1975, to May 1, 2004.

It will also look at how Church authorities and State agencies dealt with complaints.

Cardinal Connell will be called to give evidence to the Commission, which will question him on his handling of complaints when he was archbishop from 1998 until his retirement nearly two years ago.

Archbishop Martin has pledged full co-operation.

It was under Cardinal Connell's stewardship of the country's biggest archdiocese that some of the most appalling cases of priest child-rapes became known.

Last night, in response to the Irish Independent's request for more details about the new files, the Dublin diocese press office:

"The Archdiocese of Dublin has received a number of new allegations of child protection concerns as a result of the ongoing audit of personnel files (of clergy) in the diocese, and following the publication of the Ferns Report.

"The audit, commissioned by Archbishop Martin, following his appointment to Dublin, has involved an extensive trawl of several thousand files in the diocese. That process, carried out by independent assessors, is nearing completion. It has resulted in a number of questions being raised which have required further investigation.

"When this process is completed in the near future, the diocese will, as it has on a regular basis over the past 12 months, give a statement on the information currently available.

"The Archdiocese and its Child Protection Service would again appeal to anyone who has been abused by a priest to come forward to the diocese, the statutory authorities or to any other organisation with whom they feel comfortable speaking to."