Families of Hudson Murder Victims Discuss Reforms

WCCO
February 21, 2006

http://wcco.com/topstories/local_story_052072334.html

(AP) Hudson, Wis. The families of two men likely killed by a priest finally met with Catholic leaders on Monday to discuss reforms they think could have prevented the deaths.

Family members of Dan O'Connell and James Ellison, killed in February 2002 at a Hudson funeral home, met at St. Patrick's Catholic Church with Bishop Gregory Aymond of the Diocese of Austin, Texas, Teresa Kettelkamp, and Bishop Raphael Fliss of the Superior, Wis., diocese.

Kettelkamp is director of the U.S. Bishops' Office of Children and Youth Protection, while Aymond is the chairman of the U.S. Bishops' Committee on Child and Youth Protection.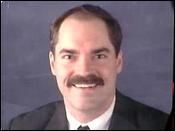 Dan O'Connell
CBS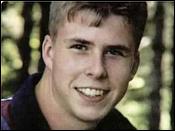 James Ellison
CBS



The families said their plan is needed to identify problem priests.

"It was a good first step," said Tom O'Connell Jr. of the three-hour meeting.

The meeting came on the same day that Hudson City Attorney Catherine Munkittrick released another 150 pages of evidence reported on by the St. Paul Pioneer Press that chronicles the investigation of the Rev. Ryan Erickson.

Erickson, 31, was a priest at St. Patrick's Catholic Church in Hudson when Dan O'Connell, 39, and James Ellison, 22, were fatally shot on Feb. 5, 2002, at the O'Connell Family Funeral Home.

St. Croix County Circuit Judge Eric Lundell ruled last October there was probable cause that Erickson shot the two men. O'Connell was a member of the church, and District Attorney Eric Johnson said evidence suggested he found out the priest was sexually abusing someone, was providing alcohol to minors, or both.

Erickson, 31, later hanged himself outside St. Mary's Church in Hurley.

The plan by the families to address accountability would include better screening of seminary students and better policing of priests after they are ordained.

The families have repeatedly criticized Fliss for failing to deal with complaints about Erickson while he served in the Superior Diocese. Family members are also seeking a meeting with Pope Benedict XVI.

The fourth batch of police records further documented Erickson's penchant for guns, alcohol and pornography.

The records included a study of his last will and testament by the Vidocq Society, a Philadelphia-based nonprofit group that examines criminal cases.

The report by the group shows Erickson to be deceitful and tormented.

"The subject lived a divided life between a professed image and the indecencies of tawdry personal secrets," crime assessment expert Richard Walter wrote. "Eventually, when events threatened to expose the charade, the subject chose to avoid the consequences of reality by committing suicide."