Abuse Story Strikes a Nerve
Columnist Allegation: Says the Late Rev. Richard Ruffalo Caused Pain

By Joe Hosey
The Herald News
February 24, 2006

http://www.suburbanchicagonews.com/heraldnews/top/4_1_JO24_BISHOP_S2.htm

JOLIET — Tim Placher, a music teacher, newspaper columnist and lifelong Joliet resident, said the reaction has been positive since he alleged Thursday in a Daily Southtown piece that he was abused as a teen at the hands of a now-deceased priest while on a trip to Las Vegas.

Placher said the priest, the Rev. Richard Ruffalo, first took notice of him when he was a fifth-grader at the Cathedral of St. Raymond's. Years later, Ruffalo maneuvered to take Placher to Las Vegas with two other youths, Placher disclosed Thursday. Ruffalo died in 1997.

Once in Las Vegas, Placher said, Ruffalo got him drunk and molested him.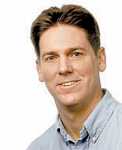 Tim Placher: Says priest abused him — and bishop has mishandled diocese cases.


"So far, there's about 50 e-mails that I received and every single one of them is positive and supportive and angry with the diocese and the bishop," Placher said Thursday.

And some, he said, were sent by victims of abuse who have not come forward.

"Seven or eight are people who tell me about their unreported experiences with priests," he said.

In a Daily Southtown article Thursday, Bishop Joseph Imesch said he was "deeply hurt" by Placher's criticism of the bishop's handling of abuse cases.

"For 26 years, he never said anything," Imesch said of Placher. "And now (he comes out publicly) — is it because of the publicity around me? It sounds like he wants to smear my name."

Placher said Thursday he had yet to hear personally from Imesch.

Placher did point to the bishop's testimony in a recently released deposition as his motivation for breaking his silence.

In his column, he wrote:

"At one point in his deposition, Imesch was asked by the victim's counsel to list the Joliet priests he believed had been credibly accused of sexual abuse. After the bishop rattled off 17 names, the attorney inquired about a priest he hadn't mentioned.

"'Ruffalo,' he said. 'What about Ruffalo?'

"'I'm not sure of that,' Imesch answered.

"'Not sure,' Imesch said, despite the fact the Joliet Diocese previously had paid a settlement to a man who claimed he'd been abused by Rev. Richard Ruffalo when the priest was pastor at St. Mary's Parish in Park Forest in the late 1970s and early 1980s.

"Perhaps I can clear up Imesch's uncertainty about Father Ruffalo," Placher wrote.

Placher proceeds to tell in great detail about his trip with the priest to Las Vegas.

"I hadn't wanted to go to Las Vegas with Ruffalo during the summer of 1979," Placher wrote. "I was 17 years old and had grown increasingly uncomfortable with the priest's advances toward me. He had been far too attentive to me for years, ever since he'd first met me as a fifth-grade choirboy and altar server at the Cathedral of St. Raymond in Joliet."

Placher said Ruffalo ingratiated himself to him, spending years winning his trust and favor.

"He would touch me, rubbing my back and giving me hugs in the sacristy when no one else was around," Placher wrote. "He'd invite me to the parish rectory, where he'd take me to his private room and ask me to massage his neck and back. He'd buy me gifts, write me cards and give me money. He'd assign me to prominent roles in the diocesan church services at the cathedral. Later, when he taught my eighth-grade class, he made sure I had the seat right in front of his desk.

"He even had a special term of endearment for me: 'My Tim.'"

Placher wrote that Ruffalo won his confidence: "When I got a little older, he'd take me to fancy Chicago restaurants where waiters would serve me drinks. He'd let me drive his car before I was old enough to have a license, rubbing my leg while I was behind the wheel. He gave me a couple of his credit cards and told me to use them whenever I wanted."

Placher went on to say, "He'd tell me my parents didn't understand me. He, of course, assured me he understood me better than anyone."

"There's far more I could tell you, but you get the insidious drift. In retrospect, it all seems so painfully obvious. The man was courting me for sex.

"But I was too young to know it."

Placher tells of his reluctance to head to Vegas:

"At 17, I was still naive about sexuality. When that Las Vegas invitation was extended, I couldn't conceptualize the leap from Ruffalo's unwelcome touching to sexual activity. And I was clueless about the existence of homosexuality or pedophilia in the world.

"I did know one thing: Ruffalo's attention to me always made me feel a little nervous and uncomfortable. Now that I'd gotten older, that discomfort had greatly intensified. Whenever he put his hands on me in any way, my entire being would recoil. When he called my mom to ask her permission for me to travel with him, I prayed she would say no.

"But when the priest told her a couple of other boys my family knew also were going, she decided it would be a good experience for me. My mother trusted priests implicitly.

"I tried to work up the nerve to tell her how uncomfortable Ruffalo made me feel, but I never found the words. Priests were respected in my family. I didn't know how to express the tension and turmoil I was feeling. I was embarrassed and confused and, ultimately, said nothing.

"So off to Vegas I went. But, I reasoned, at least two friends were going along for the trip. I figured there'd be safety in numbers."

Their first night in Vegas, Placher says, the priest drank too much and went to bed before the teens.

"The second night, however, he didn't make the same mistake," Placher wrote.

"After we boys spent the afternoon at the complex's pool, Ruffalo rounded us up for a night on the town. Early in the evening, the four of us — three teenagers and a priest in a Roman collar — arrived at the Las Vegas Hilton. We walked into the casino and sat down at the bar. As underage kids, we had no business being on the casino floor, let alone pulling up a barstool and ordering drinks. But we were with a priest, and nobody seemed to mind.

"In fact, everybody on the hotel staff seemed to know Ruffalo from his frequent trips to the city. The concierge called him by name as we walked by. Waitresses said hello. The bartender knew his favorite drink — Bombay gin — without asking. The hotel manager came to the lounge to greet us and set us up with a free meal and tickets to that night's floorshow.

"The liquor flowed freely all evening. Every time my glass was empty, Ruffalo made sure I got a refill. And the more I drank, the more he touched me. He rubbed my back and massaged my neck. He called me 'My Tim.'

"After the show, even though we'd been drinking for several hours already, our group went back to the hotel lounge. A new bartender had come on duty since our earlier visit. He knew Ruffalo, too.

"He took one look at me, smiled and said, 'Father, he looks just like your young friend John who comes with you sometimes. I remember how John likes to drink Boilermakers. Shall we give your new friend the same, Father?"

"I'd never even heard of such a drink. The next thing I knew, a shot glass of Southern Comfort bobbing in a glass of beer was pushed in front of me. I remember downing that drink and two more.

"After that, the lights went out."

When he came to, Placher said, the priest was there.

"Ruffalo was sitting on the bed next to me. He was stripped down to a T-shirt and a pair of jockey shorts. He was gazing at me and caressing my face. I remember the overpowering smell of his stale cologne.

"'I love you, My Tim,' he said. Then he reached out and stuck his hand into my underwear and began rubbing my penis.

"I remember feeling utter despair. I was 17 years old, 2,000 miles from home, and a fat, smelly priest had his hand down my pants."

Placher makes clear in his column that he is not seeking monetary compensation, counseling or even an apology for the abuse he says he suffered.

"I simply want the guy who's been running the Joliet Diocese for the last 25 years to admit the problems that occurred under his leadership are so extensive, they won't begin to go away until he goes away — by resignation, revolt, or most likely, retirement," Placher wrote.

"And until the day you do, Bishop, perhaps you ought to move Father Ruffalo over to the 'Yes' column on your list."

Placher said the response to his column has validated his idea to write it.

"I'm comfortable with my decision to come out and I was confident people would be supportive," he said, "and they have been."