Former Pastor's Sex Abuse Trial Begins

By Martha Deller
Fort Worth Star-Telegram
February 28, 2006

http://www.dfw.com/mld/dfw/news/13982852.htm

FORT WORTH — The trial of a 56-year-old Fort Worth man accused of molesting at least five boys while he was pastor of the Westside Victory Baptist Church began Tuesday in Tarrant County's Criminal District Court No. 4.

Larry Nuell Neathery firmly answered not guilty Tuesday morning as prosecutor Mitch Poe read five multi-county indictments accusing the former pastor of committing felony sexual assault against five boys, including three of his grandsons and two neighbors, over a six-year period.

In opening statements, prosecutor Rebecca McIntire described how Neathery "groomed" boys who had either absent or ill fathers, gradually enticing them into relationships where he molested them in his church office and his home. He then swore them to secrecy, she said.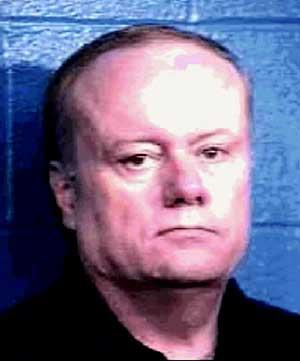 Jail booking photo of Larry Nuell Neathery, 55, of Fort Worth. He is the former pastor of Westside Victory Baptist Church who is accused of sexually assaulting a 13-year-old male member of his church.


"He wrapped himself in the cloak of the church," McIntire said, leading the boys to believe that church members would side with him if they accused him of molesting them.

Neathery was charged in 2004 after one victim's mentally ill father accused his wife of molesting their children, McIntire said.

That caused his ex-wife to ask her son if anyone had touched him inappropriately, leading to his allegations against Neathery, she said.

The other victims, including Neathery's two grandsons and a stepgrandson, came forward in late 2004, leading to Neathery's being arrested again. He resigned as pastor of Westside Victory in December 2004. He has been in Tarrant County Jail on $750,000 bond for more than a year.

But defense attorney Leon Haley asked the 10-man, 3-woman jury to keep an open mind because he intends to prove that the five victims are lying about Neathery's alleged sexual abuse of them.

Haley contends that the first victim may have been sexually abused but by his mentally ill father, and that once that boy made the allegations, the other victims, who knew the first victim from Neathery's church, made similar false allegations.

All five victims had similar motivations ? to get back at a pastor who was a strict disciplinarian, Haley contends.

"This man was a good preacher," he said. "He tried to teach those young males proper principles of the Bible. When they got out of hand, they turned it into sex abuse."

Testimony from the five victims was continuing Tuesday in Judge Mike Thomas' court.

Martha Deller, (817) 390-7857
mdeller@star-telegram.com