Priest Convicted of Sex Abuse Won't Return to Santa Fe

By Erika Dávila
New Mexican [New Mexico]
March 12, 2006

http://www.freenewmexican.com/news/40661.html

A former Santa Fe priest serving a 10-year sentence in California for child molestation will never be allowed to return to the Archdiocese of Santa Fe, church officials said.

Jose Superiaso was a priest at the Cathedral Basilica of St. Francis of Assisi until June 2003, when he was arrested in Northern California on child-molestation charges. He has admitted to having a sexual relationship with a girl he baby-sat in 1994 and 1995 while he was a priest at St. Andrews Catholic Church in Daly City, Calif.

Superiaso pleaded guilty last June to six counts of lewd and lascivious conduct with a child under the age of 14, said Sharon Henry, the district attorney for San Mateo County who prosecuted the case. Superiaso was sentenced to 10 years in prison and is serving his time in the Salinas Valley State Prison in Salinas, Calif. He will be eligible for parole at the end of 2013.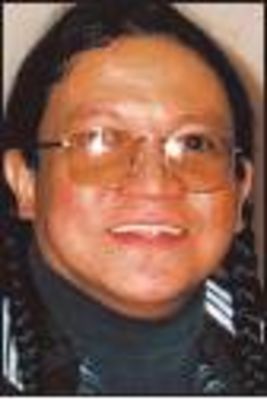 Jose Superisaso


Superiaso, a native of the Philippines, came to Santa Fe in July 1998 after serving in the Archdiocese of San Francisco (which includes St. Andrews Catholic Church). He served at the Church of San Geronimo in Taos Pueblo, then transferred to the cathedral. He continued to administer to Pueblo Indians in the archdiocese.

Superiaso's relationship with the Archdiocese of Santa Fe was terminated when he "admitted to the charges," said the Rev. Tim Martinez, chancellor for the archdiocese.

"He will no longer be allowed to work here again," Martinez said.

He referred questions about Superiaso's future with the Roman Catholic Church to the Archdiocese of San Francisco.

However, a spokesman for that archdiocese said it is up to officials in the Archdiocese of Manila -- where Superiaso was ordained -- to petition the Vatican to defrock him.

Superiaso was serving at the downtown church when he was lured back to California by police in June 2003. He was initially tried in September 2004 on 21 counts of lewd and lascivious acts with a child under 14. Superiaso had admitted to police after his arrest that he had a relationship with the girl, but during the trial, his defense attorney claimed the girl was not under 14 when the relationship took place and, therefore, jurors could not find Superiaso guilty of the charges. A judge declared a mistrial after jurors deadlocked on 18 counts because they could not agree on the girl's age. Superiaso was acquitted on three other charges.

After the mistrial, prosecutors investigated the case further and presented evidence to the defense that the girl was in fact under 14 when the abuse took place, Henry said.

"With that new information, it pretty much left (Superiaso) in a position where he had nothing more to argue," Henry said in a phone interview from California.

She said prosecutors were satisfied with Superiaso's plea agreement, particularly because it spared the victim -- also Filipina -- from testifying at a second trial. Superiaso was in a position of trust and abused it, Henry added.

"The mother entrusted him with her daughter," the district attorney said. "There were a lot of times when the mother was working, and he would offer to help out. He was in a position where he was with (the girl) quite a bit."