Lawsuit Says Archdiocese Ignored Abusive Priest

CBS 2
March 14, 2006

http://cbs2chicago.com/topstories/local_story_073224854.html

(STNG) CHICAGO "If the parents aren't pushing it, let it go." That's what a nun who reported instances of sexual abuse by the Rev. Daniel McCormack was told by an Archdiocese of Chicago official, a lawsuit filed Tuesday alleges.

The suit was filed in Cook County Circuit Court on behalf of a minor who was reportedly abused by McCormack at St. Agatha's Parish. The suit names the Archdiocese of Chicago and Francis Cardinal George as defendants.

The suit claims the archdiocese was told repeatedly by a nun who was principal of the elementary school at Holy Family Parish that McCormack was sexually abusing children, but the archdiocese ignored her warnings.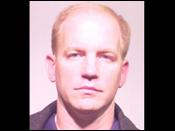 Rev. Daniel McCormack
Photo by the CBS


In one instance in the winter of 2000, the suit claims the nun reported to the archdiocese that McCormack had asked a fourth-grade boy to pull down his pants in the sacristy of Holy Family Church.

On one occasion when the nun reported the abuse to the archdiocese, she was told, "If the parents aren't pushing it, let it go," by one official at the archdiocese, the suit alleges. "She was instructed to disregard her legal duties in this regard," the suit claims.

After she had already made several such reports to the archdiocese, the nun submitted a written report to the archdiocese addressing McCormack's behaivor, the suit contends. Subsequently, McCormack was transferred to St. Agatha's Parish, where he was allowed to teach at the parish school and coach a boy's basketball team. The suit alleges that the archdiocese either lost or destroyed that letter, which would have been instrumental in a civil case against the archdiocese.

McCormack was arrested in January on charges alleging he sexually abused minors at St. Agatha's.

The suit says that in addition to ignoring the nun's reports about McCormack and endangering children by continuing to employ him and failing to supervise him, it misled the public. In 2004, George and the archdiocese stated that there were no priests accused of child sexual abuse who were in active ministry in the Archdiocese of Chicago, according to the suit.

The suit contends that in September 2005, after the mother of the plaintiff informed police, the state's attorney's office and the archdiocese about the abuse of her son by McCormack, the archdiocese failed to inform authorities about the reports it had received from the nun at Holy Family regarding McCormack.