Accused Priest to Lead John Day Parish

By Kristina Brenneman
KGW
March 31, 2006

http://www.kgw.com/news-local/stories/
kgw_033106_news_priest_abuse.7d81239b.html

JOHN DAY, Ore. -- A Catholic priest will take over an Eastern Oregon parish April 3, two years after his career was in limbo over sexual abuse charges.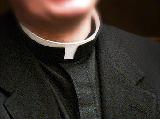 KGW graphic


Father Richard Edelin has been assigned to serve at St. Elizabeth of Hungary Catholic Church in John Day, Oregon, according to the church Web site.

However, a support group for clergy molestation victims, SNAP, is trying to block the appointment.

The Houston archdiocese paid a $5,000 settlement and sent a letter of apology in 1996 to a woman who alleged Edelin had groped and molested her as a teenager, according to a 2004 in the Houston Chronicle.

At the time, Edelin was expected to join the staff of St. Laurence Catholic Church in Sugar Land, Texas.

That appointment was derailed by Edelin's accuser, whose outrage over the diocese's decision led to a reinvestigation. A Dec. 10, 2003 letter from Houston Bishop Joseph A. Fiorenza said Edelin would not serve as a priest until Fiorenza had assurances from counselors that "he poses no danger to young people or to others."

Edelin is listed on a Web site that tracks abusive clergy called bishopaccountability.org

SNAP was alerted to the transfer by an Eastern Oregon Catholic man who became concerned when he 'Googled' the incoming pastor's name. The group plans next week to contact Bishop Robert Vasa, who as head of the Diocese of Baker oversees the John Day parish.

The parish's current pastor, Father Peter Auer, leaves on Sunday.

Auer wrote in the most recent church newsletter that Bishop Vasa had assigned him to Our Lady of Angels Church in Hermiston.

"It was not easy for me to say 'Yes', and it was not an easy decision for Bishop Vasa either," Auer wrote. "He told me that he feels for the parishioners of St. Liz, but he had to make this change – God's will be done! Even though it's a downer we'll keep a stiff upper lip, ay ? Besides, we will always be united in prayer and by God's grace. Obedience to God's will is more than sacrifice or holocaust to God."