Priest's Case Dismissed

By Patricia Montemurri
Detroit Free Press
April 5, 2006

http://www.freep.com/apps/pbcs.dll/article?
AID=/20060405/NEWS05/604050441/1007

Charges were dismissed Tuesday against the Rev. Edward Olszewski after the Wayne County Prosecutor's Office decided not to retry the Catholic priest. A December ruling by the Michigan Supreme Court overturned his 2002 conviction for allegedly abusing a youth at St. Cecilia parish in Detroit in the 1970s.

"His first response is that he'd been through four years of hell and was now vindicated," said Olszewski's attorney, James Thomas, speaking of Olszewski's reaction when he learned the news while at home in Florida. When the court ruled in December that he deserved a new trial, Olszewski already had served most of his sentence, which was handed down by a trial judge in January 2003.

Olszewski, 72, "was deprived of an impartial jury" because a juror did not disclose prior to being selected that she had been sexually molested, the state Supreme Court ruled in December.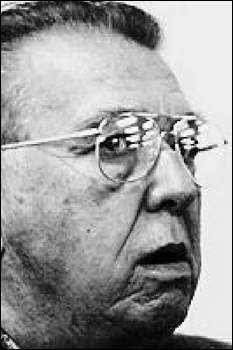 The Rev. Edward Olszewski lives in Florida, but the Archdiocese of Miami has barred him from working as a priest.


Maria Miller, a spokeswoman for Wayne County Prosecutor Kym Worthy, said the office would pass on a retrial. The high court's decision legally cleared Olszewski. His name no longer appears on the Michigan sex offender registry, as was required after the 2002 conviction.

"In the interest of judicial economy, it did not make sense to have a retrial," Miller said. "In light of the defendant serving his entire sentence, there was no point in proceeding."

In 2003, Wayne County Circuit Judge Diane Hathaway sentenced Olszewski, who moved from the Archdiocese of Detroit to the Florida Keys in the 1980s, to three years of probation. On Tuesday, Hathaway signed an order ending the case.

"They did the right thing," said Thomas, who said he'd also seek to have items such as Olszewski's criminal fingerprints and photo removed from the records. He also said he expected Olszewski to seek reinstatement as a working priest with the Archdiocese of Miami, where he was before his 2002 arrest.

"We're going to try to put him back in as good a stance as before. But it's tough to unring the bell."

During the trial, Albert Green testified that Olszewski molested him when Green and two brothers lived at the St. Cecilia rectory while their mother was ill.

Olszewski now lives in Key Largo, Fla. He was removed as pastor of a parish there when the allegations surfaced in 2002. The Archdiocese of Miami then barred him from wearing a priest's collar or working as a priest.

Mary Ross Agosta, a Miami archdiocese spokeswoman, said Tuesday that Olszewski remains "a retired priest with no faculties" to work as a priest.

"I don't expect any change," she said of Olszewski's status.

Contact PATRICIA MONTEMURRI at 313-223-4538 or pmontemurri@freepress.com.