Judge Reduces Bail for Deacon

By Alan Lu
KGMB
August 1, 2005

http://www.kgmb9.com/kgmb/display.cfm?storyID=5584&sid=1183

Wearing a prison outfit and handcuffs, Catholic church Deacon James Gonsalves looked very much alone in a Maui Circuit Court room Monday.

However, the 68-year-old administrator of St. Ann Church in Waihe`e, Maui was not alone. Dozens of supporters sat in the audience to watch the proceeding.

Gonzalves is charged with 62 counts of sexual assault against a teenage boy.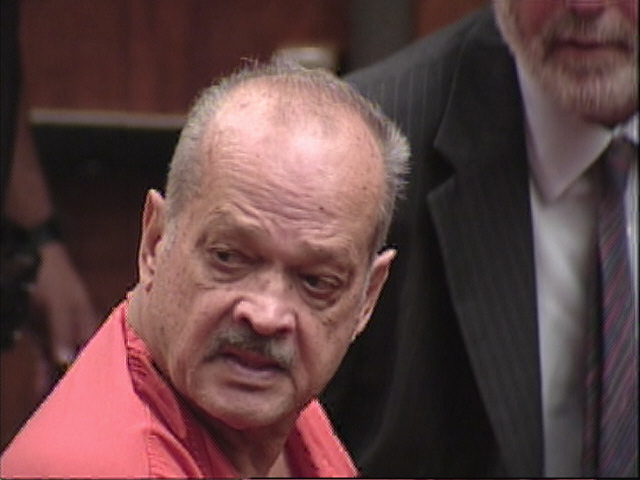 Deacon James Gonsalves in court.


"The last charge occurred at St. Ann Church right there on the premises on June 14th of this year," claimed deputy prosecutor Robert Rivera.

Gonsalves has pleaded "not guilty" and asked a judge to lower his bail from $790,000 to $100,000.

"He's not a flight risk or a danger to the community and the amount of cash that can be posted is up to $100,000, which is a huge amount of money," said defense attorney Philip Lowenthal.

However, prosecutors maintained the deacon is a flight risk and a danger to kids.

"This is not a case where a defendant committed a crime years and years and years ago and only now was found out," said Rivera. "He committed this crime and continued it years and years into the present."

Church members said the charges were hard to believe. After Sunday mass, several called Gonsalves a guiding force ever since he took over their place of worship in 1999.

Stated Rachelle Averill, "I think you shouldn't speculate and don't believe everything you hear. If you don't know Deacon Ron [Gonsalves], don't think he's guilty just because there are other Catholic priests are out there who think you know they are guilty."

"He is such a wonderful person with a big kind heart and how can anyone accuse him of something like this?" said Agnes Cockett.

Judge Shackley Raffetto then made his decision.

"Court is going to reduce bail to $100,000 cash and post the following conditions: he will not go within a mile of St Ann Church and he will stay in his house," he said.

If convicted on the most serious charges, Gonsalves could be sentenced to life in prison with the possibility of parole.