Priest Wants Sex Charges Tossed

By Jim Walsh
The Arizona Republic
May 13, 2006

http://www.azcentral.com/arizonarepublic/mesa/articles/0513mr-fushek0513Z11.html

A suspended Roman Catholic priest wants the sex charges against him dropped, with his attorney arguing that fading memories and the deaths of potential witnesses damage his defense.

The charges against Monsignor Dale Fushek, once among the most influential priests in the Diocese of Phoenix, stem from his relationships with teenage boys between 1985 and 1994.

Fushek faces trial June 2. He is fighting for both his reputation and his freedom, with some counts carrying a three month jail term and others six months in jail.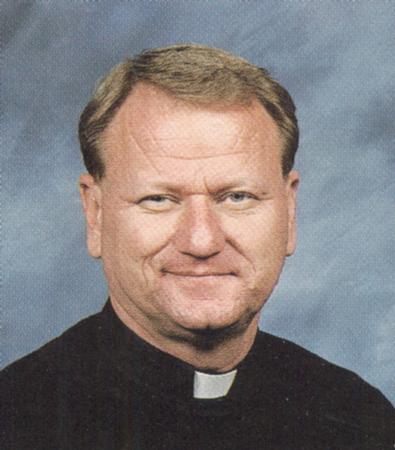 Dale Fushek


"By and large, the allegations in this case relate to incidents where there are no witnesses" beyond Fushek and his accusers, said Thomas Hoidal, one of Fushek's attorneys.

"Their memories are very faded on exactly what happened," he argued Friday in San Tan Justice Court in Gilbert. "They can't relate it to specific times and locations."

A priest stationed at St. Timothy's Catholic Church in Mesa during that period has died, along with a housekeeper who worked there and a social worker that interviewed one of the victims in a related civil case, Hoidal said.

The charismatic Fushek was the longtime pastor of St. Timothy's for more than 20 years and was founder of the Life Teen Program for Catholic youths.

He is accused of three counts of assault, five counts of contributing to the delinquency of a minor and two counts of indecent exposure.

Deputy County Attorney Barbara Marshall argued that Fushek must cite specific examples of why the unavailability of a witness would damage his defense and has failed to do so.

Marshall said prosecutors learned about the allegations in January 2005 and filed misdemeanor charges well within the one-year statute of limitations set by state law.

Court records show the charges were filed in November 2005. Fushek was suspended in December 2004 when he was accused in a civil suit of watching while another priest sexually abused a male teen.

"There is no tactical delay," Marshall said. "It would have been easier to prove this case several years ago."

San Tan Justice of the Peace Sam Goodman took the arguments under advisement and said he would rule soon, with the trial scheduled to start June 2.

Among the other issues Goodman must decide is whether there will be one trial on all charges or one for each count.