Gonsalves Pleads Guilty to Sex Assaults

By Melissa Tanji
The Maui News
May 18, 2006

http://www.mauinews.com/story.aspx?id=19824

WAILUKU – A Maui Catholic Church deacon on Wednesday pleaded guilty "because it's true" to 62 counts of sexual assault involving a 12-year-old boy.

Ron Gonsalves, 69, entered the guilty plea to 30 counts of first-degree sexual assault, two counts of attempted first-degree sexual assault and 30 counts of third-degree sexual assault. The incidents occurred over three years, beginning when the victim was 12, at the victim's home and at St. Ann Church in Waihee, where Gonsalves served as administrator.

In accepting the plea, 2nd Circuit Judge Shackley Raffetto asked Gonsalves, "Why are you pleading guilty?"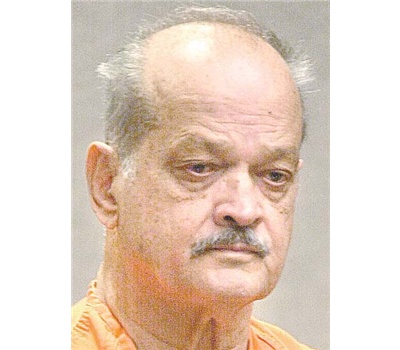 Gonsalves pleads guilty to sex assault


"Because it's true," Gonsalves replied.

"You did this?" Raffetto asked.

"Yes," Gonsalves said as a handful of his supporters watched in the courtroom.

Gonsalves also acknowledged that he understood what the charges meant.

Gonsalves, who is free on a $100,000 bail bond, did not comment on his guilty plea outside the courtroom. But his attorney, Phil Lowenthal, said a plea agreement in the case would allow Gonsalves to ask for a sentence of 20 years on probation.

The agreement required that he plead guilty.

The agreement also provided for Gonsalves to serve one year in jail, three years of home imprisonment along with a psychosexual evaluation and sex offender treatment, if needed. Gonsalves also would be required to set up a trust fund for the victim's educational and emotional needs, and to register as a sex offender.

Sentencing was scheduled for July 20 in Raffetto's court.

Gonsalves was a popular leader of the St. Ann congregation when he was placed on administrative leave June 22, 2005, after church officials first learned of the investigation of alleged sexual assault. He was indicted in July on the charges and remained on suspension pending resolution of the criminal case.

With the plea entered Wednesday, Father Gary Secor with the Catholic Diocese of Honolulu said Bishop Larry Silva would remove Gonsalves as a deacon permanently when Silva receives information on the case from appropriate authorities.

"We're learning about this from you," he said.

Secor said the diocesan Standing Committee on Sexual Misconduct now will complete its own investigation into the allegations against Gonsalves to prepare findings for Silva to consider. Secor chairs the committee and is vicar for the clergy for the Diocese of Honolulu.

"Because there was a criminal investigation going on, we did not complete our own investigation. We did not want to interfere with the criminal investigation," he said.

Gonsalves is a lifelong Maui resident who began working full time with the church after retiring as a 29-year Hawaiian Airlines agent.

He had been active with St. Anthony Church and was named to the St. Anthony High School Alumni Hall of Fame in 2002. He was ordained as a deacon in 1986 after four years of training and was administrator of St. Ann's parish since 1999.

At St. Ann, he was credited with rebuilding the congregation and raising funds to provide major improvements, including a new parking lot, air conditioning and a new St. Ann statue that was dedicated last July 30, a few days after he was indicted.

While Gonsalves remained free Wednesday after his plea, he has been ordered to stay away from St. Ann Church, have no contact with minors, and remain at his home, except to meet with his lawyer at his office.

While there is an agreement between the lawyers, Raffetto still will have the option of sentencing Gonsalves to an extended prison term on the multiple charges. Each of the charges of first-degree sexual assault normally carries a mandatory sentence of 20 years in prison and a possible $50,000 fine.

Third-degree sexual assault is a Class C felony, with a possible sentence of five years in prison and a $10,000 fine.

But as part of the agreement, Gonsalves entered into the state's expedited sentencing program, in which a defendant enters a voluntary guilty plea, complies with strict timelines for court procedures, and cooperates with the prosecuting attorney.

The expedited sentencing program allows the possibility of probation, which in Gonsalves' case would be for 20 years.

Under expedited sentencing, a guardian ad litem is appointed in the case to advise the judge on what is in the best interest of the child. Attorney Eugene Evans Jr. is the victim's guardian ad litem in this case. Cases eligible for the expedited sentencing program include those involving "intra-family" sexual assault, defined as a criminal offense of felony sexual assault, or incest, and if the victim was under the age of 18 at the time of the sexual assault.

Melissa Tanji can be reached at mtanji@mauinews.com.