Deacon Seeking Sentence Leniency

By Christie Wilson
Honolulu Advertiser
May 19, 2006

http://www.honoluluadvertiser.com/apps/pbcs.dll/article?
AID=/20060519/NEWS0103/605190340/1005/NEWS

WAILUKU, Maui — A Catholic deacon who pleaded guilty this week to 62 sexual assault charges will seek a year of jail and 20 years of probation under a special "expedited sentencing program."

James "Ron" Gonsalves, 69, of Wailuku, is well-known in the island's Catholic community and was administrator at St. Ann Church in Waihe'e when he was indicted in July for sexual contact with a boy who was 12 when the crimes began in 2002. The assaults, which included oral sex and attempted sodomy, continued until June 2005 at Gonsalves' home and at the church.

Although other Hawai'i clergy have been accused of sexual abuse, Gonsalves is the first to face criminal charges since the problem became a national scandal for the Catholic Church. Other recent claims of sexual abuse by Hawai'i clergy have been made many years after the conduct was alleged to have occurred, past the statute of limitations for prosecution.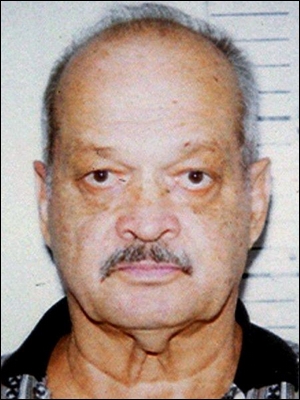 James "Ron" Gonsalves


Gonsalves pleaded guilty Wednesday in 2nd Circuit Court to 30 counts of first-degree sexual assault, 30 counts of third-degree sexual assault and two counts of attempted first-degree sexual assault. The first-degree offenses are punishable by up to 20 years in prison and a $50,000 fine, and the third-degree charges by five years in prison and a $10,000 fine.

In addition to a year of jail and a lengthy probation, Gonsalves will ask for three years of home confinement when he is sentenced July 20 by Judge Shackley Raffetto. The sentencing proposal also calls for Gonsalves to undergo psychosexual evaluation and sex offender treatment if necessary, and to set up a "restorative" fund to pay for the victim's education and therapy.

Offenders can be considered for the expedited sentencing in cases of "intrafamily" sexual assault in which the victim and offender are related or living in the same dwelling. Although felony sexual assault cases usually require sentences from five to 20 years or life imprisonment, under the expedited program offenders may be sentenced to probation if they admit guilt, cooperate with authorities and participate in assessment and treatment.

Gonsalves reportedly is related to the victim.

Deputy prosecutor Robert Rivera declined to discuss the proposal before sentencing.

Now that he has pleaded guilty, the Catholic Diocese of Hawai'i likely will permanently remove Gonsalves from the ministry, according to the Rev. Gary Secor, the diocese's vicar for clergy. The deacon had been on temporary leave since the diocese became aware of the allegations in June.

Secor also heads the Hawai'i church's Standing Committee on Sexual Misconduct, which makes recommendations to the bishop on the credibility of sexual abuse claims. He said that with the criminal investigation completed, the committee will review the case.

"Obviously we're saddened whenever we hear about any of these kinds of concerns, and we continue to have our resolve to respond compassionately and truthfully to any allegations," Secor said.

Gonsalves remains free on a $100,000 bail bond, and is restricted to his Wailuku home and prohibited from contacting minors. He is a lifelong Maui resident with no previous criminal record. He was ordained as a deacon in 1987 and worked as a ticket agent for Hawaiian Airlines for 29 years before taking the job at St. Ann Church in 1999. Although most deacons are volunteers, Gonsalves was a diocesan employee.

He was credited with reviving the small parish by establishing new programs and conducting fundraising, including a twice-monthly bread sale, that pulled the church out of debt. Church members said that at one point as few as 20 people were turning out for Sunday Mass, but that membership grew to more than 200.

Gonsalves was named a distinguished alumnus of St. Anthony High School and was active in the larger St. Anthony parish.

Reach Christie Wilson at cwilson@honoluluadvertiser.com.