Church Volunteer Lured Boy, Police Say
Seminary Student Held in Sex Offense

By Mandy Locke
News-Observer [Raleigh NC]
June 13, 2006

http://www.newsobserver.com/102/story/449942.html

Police say they caught a Raleigh church volunteer luring a 13-year-old boy to a park for a sexual encounter.

Brian Douglas Goodrich Jr., also a student at Southeastern Baptist Theological Seminary in Wake Forest, was arrested early Monday morning after a police officer stumbled upon him and the boy in a parked car at Laurel Hills Park on Edward Mills Road in Raleigh.

Goodrich, 25, was charged with a statutory sexual offense and was being held in the Wake County jail in lieu of a $100,000 bail.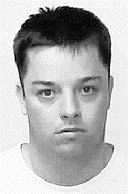 Goodrich, 25, was a volunteer for Providence Baptist Church.


Leaders of Providence Baptist Church on Glenwood Avenue are cooperating with police as investigators interview other youths that Goodrich knew, said Steve Munshower, the church's executive director of administration.

"This is one of the church's worst fears coming true," Munshower said. "You put in a lot of policies and procedures and hope it doesn't happen."

The sexual abuse had been going on since January 2005, arrest warrants said. Goodrich, originally from Guilford County, began volunteering at the 2,700-member church about three years ago, working with Providence Baptist's 300 or so middle-school-age children.

"He was a model citizen. I probably would have asked him to baby-sit my children," Munshower said, noting that the church runs criminal background checks on all volunteers. Nearly 100 adults volunteer to help with the church's youth programs.

Munshower does not think Goodrich and the boy participated in any church-sanctioned events together earlier Sunday evening.

"There's a lot of ministering to do now," Munshower said. "The victim's family and the whole family of faith feels betrayed."

(News researcher Brooke Cain contributed to this report.)
Staff writer Mandy Locke can be reached at 829-8927 or mandy.locke@newsobserver.com.
News researcher Brooke Cain contributed to this report.