Crown Seeks Prison Term for Priest in Sex Abuse Case

By Paul Legall
Hamilton Spectator [Canada]
June 14, 2006

http://www.hamiltonspectator.com/NASApp/cs/ContentServer?pagename=hamilton/Layout
/Article_Type1&c=Article&cid=1150235414417&call_pageid=1020420665036&col=1014656511815

The Crown has recommended at least five years in the penitentiary for a disgraced priest who abused an altar boy he had taken to the Vatican to meet the Pope.

"This is a case that cries out for a denunciatory sentence," Crown attorney John Ayre told Ontario Court Justice Martha Zivolak yesterday.

He stressed Father Konstanty Przybylski, 56, shouldn't get any special consideration because he's a priest and has strong support in his community.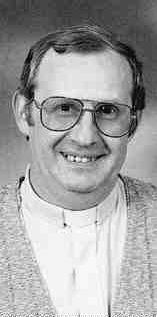 Father Konstanty Przybylski


He submitted Przybylski used his role as pastor of St. Cecilia's Roman Catholic parish in Port Dover as a "vehicle" to win over and sexually abuse altar boys.

"There is no overt evidence of physical violence (as there often is in other sexual abuse cases involving children). He didn't need it. He had their trust."

During his guilty plea in February, the judge heard Przybylski won over his victims by providing them with drinks, cigarettes and gifts and taking them on trips to Europe and the United States.

In 1999, Przybylski organized a Vatican trip with a group of altar boys, including sexual abuse victims 17-year-old Philippe Lauriault and 16-year-old Trevor Kannawin.

During the pilgrimage, the priest acted as Lauriault's chaperon because he was the only boy travelling without his parents.

In his victim impact statement, Lauriault told the judge that Przybylski had encouraged him to join the priesthood and personally inducted him into the Knights of Columbus fraternal organization when he was 18.

Meeting the Pope should have been the highlight of his religious life. But seven years later the trip evoked only thoughts of shame and humiliation. The experience was tainted by the fact that Przybylski had sexually abused him again in a conference centre near Vatican City.

In February, Przybylski pleaded guilty to two counts of sexual assault and one count of sexual exploitation for abusing Lauriault, now 24, and Kannawin, 23. The boys have gone public with their stories and are suing the priest and the diocese of London for $6 million.

His lawyer, Mike McArthur, yesterday asked Zivolak to sentence the priest to a reformatory term of less than two years and consider letting him serve his time in the community as a conditional sentence or house arrest.

McArthur argued Przybylski had undergone treatment, recognizes his conduct was wrong and tried to compensate one of the victims, Kannawin, by making secret payments of about $36,000 to him. Zivolak will sentence the priest July 4.

plegall@thespec.com
905-526-3385