Judge Sets Trial Date for Clergy Abuse Case
Courts: Two of the Suits Eligible for Action Include Priests Who Worked in the Inland Region

By Michael Fisher
The Press-Enterprise [California]
June 22, 2006

http://www.pe.com/localnews/inland/stories/PE_News_Local_D_church23.1a29550.html

After more than three years of legal wrangling, a judge has set a November trial date for the first of more than 140 clergy abuse lawsuits pending against the Roman Catholic dioceses in San Diego or San Bernardino, attorneys said Thursday.

The lawsuit will be chosen from five San Diego cases released last month for trial, and the remaining four lawsuits are expected be tried in succession afterward, attorneys said.

One of the lawsuits targets Monsignor Patrick O'Keeffe, a longtime Inland priest, accused of molesting a teenage girl in Highland in the early 1970s.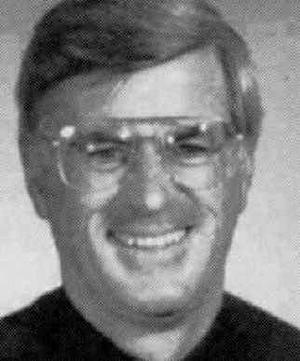 Monsignor Patrick O'Keeffe


Another involves Edward Anthony Rodrigue, also a longtime Inland cleric now living in San Bernardino after being released on parole earlier this year.

A judge has yet to determine what order the five cases will be tried, said Irwin Zalkin, attorney for a man suing the San Diego Diocese over abuse he claims to have suffered at Rodrigue's hands in 1976 at Our Lady of Guadalupe Catholic Church in El Centro.

Robert Hanna, an attorney for the San Diego Diocese, did not return a telephone message Thursday seeking comment.

At a hearing Wednesday, Hanna asked San Diego Superior Court Presiding Judge Janis Sammartino to schedule the first trial for July 2007 or later. But the judge denied the request, setting the first trial for November instead, attorneys said.

The five lawsuits represent a sliver of the 850 clergy-sexual-abuse cases pending in Southern California.

Instead of heading for courtrooms, state court officials assigned all the lawsuits to Los Angeles County Superior Court Judge Haley Fromholz more than three years ago. Most of the cases have sat in limbo ever since as attorneys met behind closed doors to try to work on settlements.

Last month, Fromholz released five cases in Los Angeles and five in San Diego for trial.

"We've been pressing for these cases to go to trial," said attorney Anthony De Marco, whose law firm is handling one of the five San Diego cases. "These lawsuits have been pending for three years, and the other side is doing everything they can to delay the process."

At least 20 lawsuits have been filed targeting 14 Catholic priests or religious brothers who worked in the Inland area since the mid-1950s. Seventeen of those cases involve the San Bernardino Diocese and, in most instances, also the San Diego Diocese, which managed Inland parishes until 1978.

None of the five San Diego lawsuits names the San Bernardino Diocese, said the Rev. Howard Lincoln, the diocese's spokesman. Although O'Keeffe and Rodrigue worked in the San Bernardino Diocese, the released lawsuits involve accusations predating the Inland diocese's creation.

"We will fully comply with the court directives and wish to facilitate the preparation and trial of these cases so that a fair and effective trial may happen for both sides," Lincoln said.

Zalkin and De Marco each said they are pressing for the Rodrigue case to be tried first, saying that could help resolve lawsuits filed by at least 18 other men who claim the former priest molested them when they were altar boys in the 1960s and 1970s at churches in Ontario, Barstow and elsewhere.

Rodrigue, who left the priesthood in 1991, spent eight years in state prison after pleading no contest in 1998 to molesting a Highland boy. After his release in January, Rodrigue, 69, apologized to the children he abused during his almost 20 years as a priest.

O'Keeffe is accused of molesting a 17-year-old parishioner at St. Adelaide Catholic Church in Highland in 1972. O'Keeffe, who is also accused of molesting girls in Chino and Chula Vista, returned to his native Ireland in 2002.

Priests targeted in the three other San Diego cases include:

The Rev. Franz Robier, who died in 1994 after spending three decades at churches in Riverside, San Bernardino and San Diego counties. He is accused of molesting at least four young girls in San Diego and one in San Bernardino in the 1950s.

The Rev. William Kraft, also deceased, who is accused of repeatedly abusing a boy at a San Diego church in the 1960s.

The Rev. John Daly, who died in 1989, is accused of molesting a 16-year-old hitchhiker in 1977 at a Catholic church in Imperial County. De Marco said the youth reported the incident to police.

Reach Michael Fisher at 951-368-9470 or mfisher@PE.com