Diocese under Criminal Review
D.A. Looking into Delayed Report of Possible Abuse by Ochoa

By Martin Espinoza mespinoza@pressdemocrat.com
The Press Democrat
July 14, 2006

http://www1.pressdemocrat.com/apps/pbcs.dll/article?
AID=/20060714/NEWS/607140302/1033/NEWS01

The Sonoma County district attorney confirmed Thursday his office will review an investigative report to determine if Catholic Church officials committed a criminal act by waiting four days to alert law enforcement to alleged sex abuse by a priest.

The Rev. Xavier Ochoa, a Sonoma priest suspected of fleeing to Mexico, is charged with 10 felony counts and one misdemeanor count of child sex abuse involving three alleged victims.

Sheriff's Lt. Dave Edmonds said the Sonoma County District Attorney's Office requested that investigators submit "a separate crime report" detailing the reporting timeline of the alleged abuse.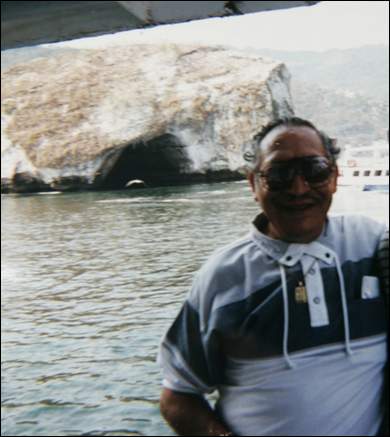 The Rev. Xavier Ochoa Sonoma priest may have used diocese's delay in abuse report to flee country.
Photo by The Courtesy


"We will be documenting a separate investigation surrounding that issue," said Edmonds. "Anytime there's a criminal investigation, we look at all aspects of the case, and the effort is to determine if a crime occurred."

District Attorney Stephan Passalacqua confirmed the investigation is under way. Assistant District Attorney Christine Cook said the case will be reviewed once the crime report is completed.

"The Sheriff's Department is conducting an investigation, and we're going to be taking a close evaluation of this matter at the appropriate time," Cook said.

News of the investigation into a possible violation of mandatory reporting laws was welcome news to victims' advocates, who last week called for the district attorney to seriously consider bringing charges against Bishop Daniel Walsh and other church officials for allegedly failing to follow reporting laws.

The diocese reported abuse allegations to Child Protective Services three days after Ochoa admitted sexual improprieties to Walsh and other church officials. A day later, the diocese sent information via fax to the Sheriff's Department.

Church critics say the delay may have allowed Ochoa to flee to Mexico.

"We welcome this step and desperately hope that current and former church employees find the courage to speak up," said Mary Grant, western regional director for Survivors Network of those Abused by Priests, or SNAP.

State law requires certain people, including doctors, nurses, teachers and clergy members, to report child sexual abuse "immediately or as soon as is practicably possible by telephone" and to provide a written report within 36 hours. Failure to comply with the law is a misdemeanor punishable by up to six months in jail and/or a fine of $1,000.

Diocese spokeswoman Deirdre Frontczak said Walsh was not available for comment. But diocese attorney Dan Galvin said he had not heard that sheriff's officials were conducting an investigation into the reporting timeline.

"This is the first we've heard of it. We will continue to cooperate with any investigation," Galvin said.

Galvin would not respond to allegations that Walsh and other clergy had acted improperly by waiting several days before reporting Ochoa. "I don't want to say anything that might be interpreted as tainting the investigation."

In Walsh's own chronology, provided in a letter to Catholics last month, the bishop was first advised of a "sensitive matter" involving Ochoa on April 27.

He then heard Ochoa admit to three incidents of misconduct April 28, at a meeting also attended by Vicar General and Chancellor James Pulskamp and the Rev. Frank Epperson, a priest at St. Francis Solano, where Ochoa ministered to Latino parishioners.

That day, Ochoa was placed on administrative leave and relieved of his faculties and functions as priest.

On April 29, the bishop consulted with the diocesan attorney and determined that the attorney would make a report on "the Sonoma incident," according to the chronology. Court records revealed that the incident involved a boy strip dancing in front of Ochoa.

On May 1, the attorney faxed a report to Child Protective Services, and the following day CPS advised church officials that they needed to send the report to the Sheriff's Department.

On May 2, the report was faxed by the diocesan attorney to the Sheriff's Department.

On May 3, the Sheriff's Department informed the diocesan attorney's office that the report could not be found. It was then re-faxed to the sheriff's office later that day.

Ochoa was last heard from locally May 2.

Investigators are evaluating the timeline.

A call to Epperson on Thursday was relayed to his personal attorney, Dominic Sposeto, a member of the parish for the past eight or nine years.

Sposeto said that Ochoa first came to Epperson and told him of the Sonoma boy dancing in front of him but it wasn't until later that Ochoa admitted to sexual misconduct, in the April 28 meeting.

"What was going on was the dancing and (Epperson) believed there was no criminal conduct as a result of that dancing," said Sposeto. "However, he felt that it was necessary to report this matter to the bishop."

Critics of the church leaders said they should have been well aware of abuse reporting requirements, given the history of sexual scandal in the diocese.

Frontczak on Thursday said staff and clergy, including Bishop Walsh, went through training sessions with Julie Sparacio, the victims' assistance coordinator for the diocese, detailing reporting guidelines.

She said training is done every three years and is next scheduled for October.

Linda McGarr, a lifelong resident of Sonoma and a member of the St. Francis Solano parish, said she and other Catholics are frustrated with the sex scandals that continue to plague the diocese.

"Bishop Walsh needs to spend six months in jail," she said. "It's the only way that priests are going to stop doing these acts. If they know they don't have anyone to protect them, they will stop."

That sentiment was echoed by SNAP Bay Area representative Dan McNevin, who also welcomed the news of the investigation into a possible violation of mandatory reporting rules.

"Without this step, no bishop in California or the nation would feel accountable to the laws of the state or country," he said.