Minister Described As Having 2 Sides

By Melody McDonald
Star-Telegram
August 3, 2006

http://www.dfw.com/mld/dfw/news/15187730.htm

Fort Worth -- By all accounts, there was a different, darker side to the Rev. Terry Hornbuckle when he stepped down from the pulpit of his Arlington church.

Prosecutors say he was a sexual predator who used power, influence and date-rape drugs to take advantage of trusting women.

Defense attorneys call him a playboy who is guilty only of being unfaithful to his wife, his children and his God.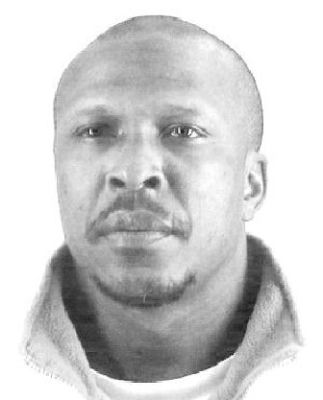 Terry Hornbuckle


Before a packed courtroom Wednesday morning, both sides outlined their cases for jurors in the trial of Hornbuckle, the founder of Agape Christian Fellowship in southeast Arlington and a man everyone called "Bishop."

He stands accused of sexually assaulting three women, including two former members of his congregation.

If convicted, Hornbuckle, 44, could be sentenced to probation or as many as 20 years in prison on each charge.

During her opening statement, prosecutor Betty Arvin, who is trying the case with Sean Colston, told jurors that Hornbuckle had a public and a private face. The public face was of a handsome, charismatic "self-appointed bishop" who founded a mega-church where people could worship alongside the likes of former Cowboys players Deion Sanders and Quincy Carter.

"The private face was the face that committed sexual assault -- that prayed with these women and then preyed upon these women," Arvin said.

Arvin told jurors that they will hear from three women, who were initially afraid to come forward because they thought no one would believe their word over that of a minister who hobnobbed with politicians and police chiefs.

"The testimony of these women will expose his abuse of office, abuse of drugs and abuse of trust," Arvin said. "What he did was criminal."

In his opening statement, defense attorney Mike Heiskell, who is representing Hornbuckle with Leon Haley, told jurors that the case was simply about "consensual sex, cash for sex and credibility about sex."

Hornbuckle was a "prosperity preacher," Heiskell said, who taught his followers how to achieve emotional and financial success by following Jesus Christ. Hornbuckle had the best clothes, cars and homes to "inspire others," he said.

But somewhere along the way, Hornbuckle "got a little full of himself" and began having affairs with "old women, young women, black women, white women," Heiskell said. He even leased an apartment in Euless for his "escapades," Heiskell said.

Heiskell told the jury that Hornbuckle wasn't a rapist but a man who had consensual sex with his accusers -- women whose credibility will be called into question. He said one accuser, Krystal Joy Buchanan -- whose aunt also had sex with Hornbuckle -- was motivated by money and is suing Hornbuckle and his church for millions of dollars.

Another accuser, a former Agape member, had sex with Hornbuckle on several occasions, Heiskell said. The third accuser invited him to her apartment and smoked dope with him shortly after meeting him, Heiskell said.

"He is guilty of being an unfaithful husband, he is guilty of being an unfaithful father, and he is guilty being an unfaithful servant of God," Heiskell said. "He is not guilty of what the government has chosen to show you today."

Buchanan, 23, was the first woman to take the stand in state District Judge Scott Wisch's court. She is using her own name in court, while the other women are going by the pseudonyms Jane Doe and Kate Jones.

Buchanan testified that Agape was her church home and that she considered Hornbuckle "my bishop" -- a man of God who baptized her and told her that he would always be her spiritual father. Buchanan said her stepfather was Hornbuckle's right-hand man, often providing security, running errands or acting as a chauffeur.

So, Buchanan testified, she didn't think it was odd when Hornbuckle called her on July 31, 2004, after hearing that she had just turned 21 and asked to meet her so he could "bless her and put a seed in her hand." Buchanan assumed he would give her money, which was not uncommon, and an inspirational CD or tape.

She met Hornbuckle at a Wendy's restaurant, she said, and got into his vehicle after he told her that he had left his checkbook at a friend's house. Buchanan said they ended up at an apartment complex in a dirty section of Euless.

Inside the apartment, Buchanan said, Hornbuckle repeatedly offered her something to drink. At first she refused, but she eventually agreed to try some punch he had poured. Then, she said, she began to feel woozy.

"I was getting kind of sleepy," Buchanan said. "My eyes were getting heavy kind of limp."

The next thing she remembered was hearing a phone ring and feeling someone get off her.

"I saw Hornbuckle going into the restroom," Buchanan testified. "You could just see the back of him and he is naked. When I looked down, I didn't have any clothes on."

Buchanan, still dizzy, said she got up and tried to put her clothes back on. Hornbuckle pulled her back on the bed and said "that he wasn't done."

"He told me to relax and if I breathed, it would go by faster," she testified. "I was a virgin."

Later that night, Buchanan said, Hornbuckle took her back to her car. Two days later, her aunt and mother took her to a Waxahachie hospital after she told them what had happened.

There, Buchanan said, she was given medication to prevent sexually transmitted diseases and pregnancy. A urine test revealed that she had a taken benzodiazepine, a potent tranquilizer. Buchanan said she refused a rape exam because she was told that police would get involved.

"I was scared to do that," she said. "He knew everybody. You know, he has power. I was scared, and I didn't think anyone would believe me."

When her stepfather learned what happened, Buchanan said, he contacted a friend who is a civil attorney. The attorney contacted the prosecutor's office, an investigation was launched, and other women eventually came forward.

Now, Hornbuckle is seated at a defense table and Buchanan is on the witness stand while his other accusers wait in the wings.

"He was my bishop," Buchanan told the jury. "The only pastor I have ever known."

Melody McDonald, 817-390-7386 mjmcdonald@star-telegram.com