Lawsuit Filed against Former Priest with Indianapolis Archdiocese

By Mike Corbin
WISH [Indiana]
August 18, 2006

http://www.wishtv.com/Global/story.asp?S=5294957&nav=0Ra7

An attorney representing more than a dozen Indiana men says a former priest remains a sexual predator and must still pay for his actions. Former Catholic Priest Harry Monroe is about 58-years-old now, but his accusers' attorney says he should pay for what they claim happened more than 20 years ago.

"Father Harry Monroe is a serial predator who needs to be in jail," said the accusers' attorney Patrick Noaker.

Attorney Patrick Noaker is working on 13 lawsuits against Monroe. They allege he repeatedly raped young boys in Indiana from 1975 to 1984.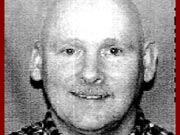 Harry Monroe



"My clients wanted to get to the truth. That's why we did the investigations. Because they wanted to get to the truth," said Noaker.

Noaker alleges abuses began when Monroe worked in St. Monica's parish in Indianapolis. From there, he says, Monroe was shifted from parish to parish all over the state, where alleged sexual abuses continued.

"You can see how far out of the run Father Monroe was transferred. So that nobody could find out about his sexual, abusive ways," Noaker said.

Monroe was dismissed by the Archdiocese of Indianapolis in 1984. He now lives in Nashville, Tennessee. Archdiocese spokesman Greg Otolski wouldn't comment on pending litigation, but did speak with 24-Hour News 8 on the phone.

"If anybody knows of any sexual abuse or misconduct that's taken place in the Archdiocese, we've already been urging people for years to not only report it to us, but also police and proper legal authorities."

But Noaker says Monroe must still be prosecuted.

"My clients have asked me to send a copy of our investigative report to the prosecutors in all eight counties where Father Monroe sexually abused children."

Noaker filed his latest suit against Monroe in Terre Haute Thursday afternoon. He says his current client was abused as an altar boy. He says he's now 39-years-old and still suffering the effects of abuse. 24-Hour News 8 called Monroe's home number in Nashville, but it has been disconnected.