A Difficult Situation
Attorneys Discuss How Prosecuting Polygamy Differs in Utah, Arizona

By Patrice St. Germain
The Spectrum
September 18, 2006

http://www.thespectrum.com/apps/pbcs.dll/article?AID=/20060918/NEWS01/609180302/1002

Hurricane - About three years ago, not long after he was elected into office, Mohave County Attorney Matt Smith started looking into abuses in Colorado City.

Since then, there have been successes and failures in prosecuting crimes out of Colorado City, Ariz., namely underage marriages and sexual practices with girls under the age of 18 - but not polygamy.

"No one can prosecute polygamy because it is not a felony or a misdemeanor. It is something that is prohibited by Arizona's Constitution, but it is not a crime, so prosecutors do not have any jurisdiction and cannot do anything about the issue of polygamy," Smith said. "That would have to be a legislative change."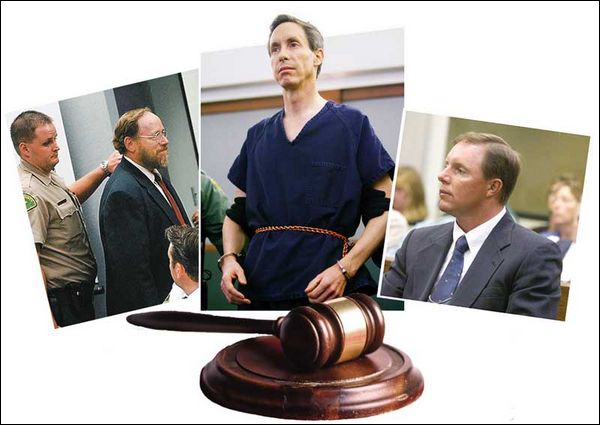 Photo by The Spectrum, St. George


The situation in Utah is different.

Utah Attorney General Mark Shurtleff said prosecuting polygamy is difficult for three reasons. One, the numbers are formidable. Two, these crimes are extremely difficult to prosecute. And three, is the issue of fairness and past history - the Short Creek raid in 1953 - which Shurtleff said was a colossal failure.

Shurtleff said if polygamy were prosecuted, the issue would become whether there were enough prison cells for the thousands of men and homes for the thousands of women and children.

In fairness, Shurtleff said, adultery, fornication and sodomy are also against the law. While the fornication and sodomy laws would not be able to stand a legal challenge, states do have the right to define and regulate marriage.

Adultery destroys marriages and families, but he does not hear the same public outcry to prosecute adulterers, Shurtleff said.

Plus, the crimes are difficult to prosecute.

"We have had a very hard time prosecuting the most serious crimes within polygamous communities, and I am sure that victims will be even less willing to testify against a practice they believe comes from God," Shurtleff said.

Since Shurtleff took office, he decided to take two tracks. One is the justice track, which focuses investigations and prosecutions on child abuse, incest, domestic violence and fraud - particularly fraud against taxpayers. The second track is the safety net track, which brings government agencies, nonprofit groups and others together to ensure polygamists have access to information, safety and justice.

"The last attempt by the state to prosecute polygamy on a wide scale was during the Short Creek raid in 1953. Everyone eventually came to Short Creek with strong resolve to stay isolated and away from the government," Shurtleff said. "In return, the government turned a blind eye to polygamous communities. This allowed perpetrators to commit crimes without consequences and allowed victims to be hurt without any avenues for safety or justice. The raids were a mistake. The government's response after the raids was a bigger mistake."

Over the years, both Arizona and Utah have had their successes and failures in prosecuting crimes not only in Short Creek but in Utah, the state as a whole.

Shurtleff said some of the successes include the prosecution of Tom Green, Rodney Holm, Jeremy Kingston and the current charges against Warren Jeffs and several followers in Washington and Mohave counties.

Other successes include the removal of Warren Jeffs and other FLDS leaders from the United Effort Plan Trust, the removal of two police officers and a judge for failing to sustain and obey the law and Arizona reclaiming control of the Colorado City school.

Smith measures the success in Mohave County differently.

"The success has been whatever deterrent factor our prosecutions have had on others up there to avoid engaging in underage marriages and sexual practices with girls under the age of 18," Smith said. "Also the fact that there have been warrants out for Warren Jeffs, I believe, has made it very difficult for him to come and go as he pleases and go up to Colorado City when he has wanted to perform these marriages. I think it has had a deterring effect on him."

Other successes in Mohave County include the conviction of Kelly Fischer.

The failure would be the "Not Guilty" verdict on Donald Barlow, Smith said.

"The problems we are having on these cases is no victim availability. Because of the brainwashing and control exercised over the people by Warren Jeffs, we don't have cooperative witnesses or victims, so we can't get people to come to court, nor can we corroborate even the simplest information, such as who lives in what house because they move frequently," Smith said. "They will move in the middle of the night if asked to do so by the prophet or other church leaders and they will not answer their door, honor subpoenas or accept subpoenas, or do anything else to cooperate, and that also goes for the Colorado City/Hildale Police Department."

Smith said his office and investigator Gary Engels have been working with a group out of Lake Havasu City called Mohave Faces Against the Abuses of Polygamy.

This is a private, nonprofit organization that has taken interest in helping victims and anyone else get out of Colorado City and try to provide them support, Smith said.