Worcester Reverend in Court on Assault Charges

WHDH
September 25, 2006

http://www3.whdh.com/news/articles/local/BO29357/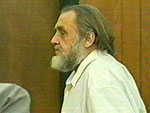 Joseph Coonan


Dudley, Mass. -- A Worcester minister is arrested again.

It is the second time he's facing charges of assaulting his mother and disabled sister.

Police arrested Reverend Joseph Coonan, 58, on Sunday night.

A neighbor tipped police about the alleged attack, saying that Coonan's mother had called her in tears. Officials say alcohol was involved.

Earlier this year, Coonan was charged with similar crimes against his mother and sister, but those were dropped.

Coonan has been on administrative leave from the church since 2002 when a sexual misconduct abuse claim was raised against him.