Rev. Coonan Arraigned in Assault

Telegram & Gazette
September 26, 2006

http://www.telegram.com/apps/pbcs.dll/article?AID=/20060926/DIGESTS/609260694/1008/NEWS02

Oxford -- The Rev. Joseph Coonan, 58, of 3 Hope Ave., was released on $500 cash bail yesterday in Dudley District Court and granted a continuance to Oct. 5 in connection with a domestic incident Friday night.

Rev. Coonan pleaded not guilty to charges of four counts of assault and battery on a disabled person over 60, two counts each on Mabel Coonan, his mother, and on Patricia A. Loiselle, his sister; intimidation of a witness and assault and battery with a dangerous weapon (a 12-pack of Diet Coke).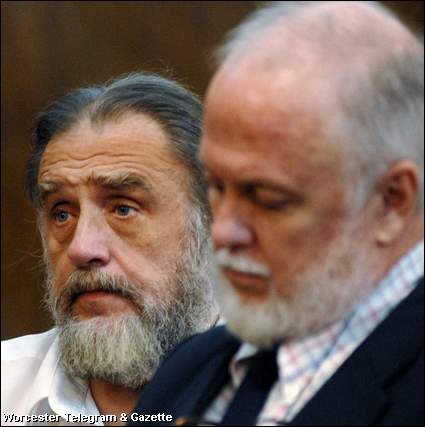 Rev. Coonan


He lives with his mother and sister at the Hope Avenue address.

Similar charges filed against Rev. Coonan last February were dismissed at the request of prosecutors in the Worcester district attorney's office, after his mother and sister filed statements with the court asking that the charges be dropped.