Former Convent to Cover Cost of Abuse Settlements
Lawsuit: Anchorage Archdiocese Put House on Sale to Pay Victims

By Lisa Demer
Anchorage Daily News
September 27, 2006

http://www.adn.com/front/story/8238712p-8135581c.html

The archbishop is in a rental, the West Anchorage spread that was his home up for sale. The reason? To pay for settlements in sexual abuse lawsuits.

The Catholic Archdiocese of Anchorage must pay about $760,000 to cover its share of settlements in three lawsuits recently resolved, said Anchorage Archbishop Roger Schwietz. A fourth case is pending.

"It is my hope that takes care of any of the victims who are out there, and hopefully we've helped bring some healing into their lives," Schwietz said Tuesday.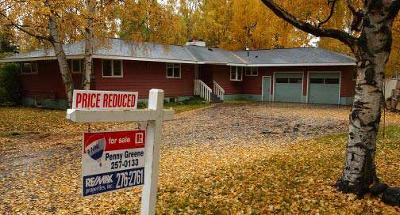 This house at 7538 Stanley Drive in Anchorage, one of two buildings on the same lot, was formerly occupied by Anchorage Archbishop Roger Schwietz.
Photo by Evan R. Steinhauser / Anchorage Daily News


It's not the first property the archdiocese has sold to raise money for sexual abuse settlements. A couple of years ago, it sold some commercial property to compensate the family of Service High School principal Pat Podvin in a private settlement, Schwietz said. Podvin committed suicide in 2004 after publicly disclosing he had been abused as a teenager by an Anchorage priest, the Rev. Frank Murphy.

Counting that payment, plus lawyer fees and counseling, the Anchorage Archdiocese has paid out a total of about $1.5 million to address sexual abuse claims, he said. Insurance policies have paid off additional amounts, he said. None of the money has come from parish collections or other fund appeals, according to the archdiocese.

The Anchorage lawsuits recently settled include one against Murphy that involved five victims. Another accused a former Kenai priest, the late Rev. Robert Wells, of abusing a girl starting when she was 8 or 9 and continuing for eight years. In the third case, an Anchorage man accused the Rev. Robert Bester of asking him for sexual favors.

The archbishop's house is at the corner of Stanley Drive and 76th Avenue in a neighborhood of older homes. There are actually two dwellings on the half-acre lot dotted with birch trees and spruce: the 3,655-square-foot main house built in 1966 and a 1962 cottage with matching red siding. Neither looks fancy from the outside, but the main house has two fireplaces, a big wooden deck and is listed as having five bedrooms, though several on the lower level need to be retrofitted for better access to the outside, Schwietz said.

The spread used to be the convent for the Sisters of St. Ann, but the order left the state 10 years ago. Jesuit volunteers lived in it for a while, and it took on a sort of college dorm aura. It was renovated before Schwietz moved there in 2000. A Catholic brother lived on the lower level most of that time.

Now the archdiocese is an oddly motivated seller.

"Bring offers," the for-sale sign urges. "Drastic reduction," says the flyer out front. The price just dropped to $599,000.

Around the country, the Catholic Church has struggled with how to pay huge settlements and jury verdicts in lawsuits alleging sexual abuse by priests, brothers and volunteers.

The Archdiocese of Portland and the Diocese of Spokane are currently in bankruptcy court as a result of financial pressures that arose from sex abuse claims. The Catholic Diocese of Tucson filed for bankruptcy reorganization in 2004 but emerged the next year and ultimately paid out about $22 million to settle sex abuse cases, most of it insurance money, said spokesman Fred Allison.

Bankruptcy filings and property sales rankle some advocates for victims of sexual abuse by priests. They think the church has more money than it lets on.

"Many dioceses, when abuse cases are filed, immediately cry poverty and often take some steps to try to indicate they are financially strapped," said David Clohessy, the St. Louis-based executive director of the Survivors' Network for those Abused by Priests. That can pressure victims to settle, he said.

But it's often complicated, said Ronnie Rosenberg, human resource director and litigation coordinator for the Catholic Diocese of Fairbanks. Ten priests, a brother and two volunteers have been named in various suits against the Fairbanks diocese involving more than 100 purported victims.

The accusations in the cases against the Fairbanks Diocese all date back 20 to 50 years and are so old it's often impossible to determine the responsibility, if any, of the diocese as the supervisor of the accused priest or volunteer, she said.

That diocese has been hit with more suits than Anchorage, and its defense is that the statute of limitations has run out, she said. Still, the diocese has settled some and is evaluating the rest case by case but doesn't have a lot of options, she said. The older cases aren't even covered by insurance.

"The rectory for the cathedral priest is a trailer. It's not like we have mansions and lovely homes to sell," Rosenberg said.

In Anchorage, it was an easy call to sell the Stanley Drive house, Schwietz said. Retired Archbishop Francis Hurley still lives in a house on 11th Avenue, and no one wanted to displace him. Sisters and priests live in fourplexes owned by the archdiocese so selling them would have been disruptive too.

A financial council of Catholic business leaders signed off on the decision, he said. Now a committee is working on a long-range plan for all archdiocese properties, he said.

Ultimately, a home for the archbishop could be built on the grounds of the Holy Spirit Center on the Hillside, which he visualizes being updated as a modern conference and retreat center serving groups including teens and couples. He is now living in a large, rented home suited for meetings and retreats on the Hillside to see how the drive works for him and others in the winter.

"It's hard to hear the stories of people who have been abused," Schwietz said. "It's hard to deal with the hurt of all of our Catholics because of the broken trust that occurs when a priest abuses."

But for all of that, some good has resulted. Schwietz described how priests are now trained and aware of how to help victims whether they are abused by a priest or someone else.