Suit Alleges Jesuits Sat on Sex Abuse Information
Suit Claims Officials Took No Action on Abuse of Students

CBS 2 [Chicago IL]
October 3, 2006

http://cbs2chicago.com/local/local_story_276220841.html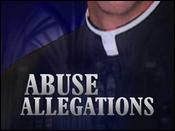 Photo by The CBS


(STNG) A civil suit filed in Cook County Circuit Court Tuesday claims that the Chicago order of Jesuits took no action on information they had on the sexual abuse of students at Loyola University and Loyola Academy in Wilmette over the past four decades.

The three plaintiffs named in the suit, Victor Bender, Brian Wolff and Diane Ruhl, are all adults who claim they were sexually molested by priests and teachers at the Jesuit-run institutions.

The suit claims the Chicago Province of Jesuits, Loyola University and Loyola Academy all "have information about a number of suspected child molesting agents that it has never disclosed to law enforcement or the public at large, causing people such as the plaintiffs to be harmed as children or vulnerable young adults."

Bender, the suit says, was sexually abused by a former Jesuit priest, the Rev. Donald McGuire, from 1966 to 1970, while he was a student at Loyola Academy.

Wolff, according to the suit, was sexually abused by George Lee, a Loyola Academy counselor, from 1980 to 1981, while Wolff was a student at the Wilmette high school.

Ruhl was sexually abused while a student at Loyola University by John Powell, a Jesuit priest and Loyola professor, around 1975 or 1976, the suit says. Powell was providing counseling to Ruhl at the time, the suit adds.

The suit alleges that the Jesuits received reports of McGuire's alleged sexual abuse of minors from 1970 through the 1990s, but they failed to report this information to the police or the public. McGuire was convicted on child molestation charges in 2005.

In addition to the claims of the plaintiffs, the suit says that in 1983, a woman wrote to the faculty director at Loyola University "and disclosed that Powell had sexually exploited her" around 1966. The suit claims that not only was her letter ignored by Loyola, but it was passed on to Powell, who then wrote to the woman and suggested she "write him directly because he believed it would be good for both of them."

The suit seeks to have the defendants release the names of any agents of the order or the two schools who have been accused of sexual abuse of minors, and to share that information, as well as any other documents that are evidence of sexual abuse of minors, with law enforcement and the public.